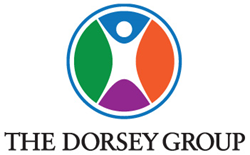 We found that The Dorsey Group distinguished itself by offering a structured, comprehensive and systemic approach to teaming.
Weston, FL (PRWEB) September 28, 2015
The Dorsey Group, a leading High Performance Work Team provider, recently helped CFAN, a Texas-based partnership between GEA (General Electric Aviation) and SNECMA, develop a customized Continuous Performance Improvement (CPI) program, which has produced stellar results for the company.
The Dorsey Group worked with CFAN to utilize existing programs and blend them with its proven strategies to create a dynamic new system which fosters company success. The data-driven program has a solid, yet adaptable structure and provides employee education and engagement, while encouraging feedback and providing staff with the opportunity to excel.
But the processes are flexible enough to leave room for innovation and continuous performance improvement, because as Tim Dorsey, President of The Dorsey Group, who implemented the High Performance Work Team rollout at CFAN, states: "In today's competitive environment, maintaining the status quo isn't enough. If you're not continually improving performance, you're not just stagnant—you're moving backward."
Since implementing the new system, CFAN has seen dramatic improvements in all aspects of its operation, including production, cycle time, cost reduction, on-time new product layout and on-time delivery, among others. Now, all employees are fully trained and understand not only what they need to do, but also why it needs done. CFAN even received the GE Aviation Supply Chain Teaming Award in 2014, which showcases and rewards employees' efforts and successes.
While companies across the country have recognized the strong competitive advantage of CPIs, many programs focus too heavily on tools and ignore employees, or center on individual problem solving, but are limited in their scope and structure. Radically different in its all-inclusive nature, the forward-thinking arrangement created by CFAN and The Dorsey Group sets a shining example for companies everywhere of what can happen when a business truly invests in its culture, employees and performance.
"We went beyond investing in the tools and management and supervisors; we invested in all of our employees and it has paid off," said CFAN President Ben Cloutier. "We also invested considerable time and efforts into finding the right partner to accompany us on our teaming journey. We found that The Dorsey Group distinguished itself by offering a structured, comprehensive and systemic approach to teaming."
Companies interested in working with The Dorsey Group to take their performance to the next level can contact the company at 954.629.5774 or info(at)TheDorseyGroup(dot)org, or visit http://www.thedorseygroup.org/ to learn more.
About The Dorsey Group
The Dorsey Group is a High Performance Work Team provider that takes businesses and organizations to the next level by teaching them to create strategies, develop people, analyze performance and make lasting operational improvements. Through its inspirational training and processes, The Dorsey Group inspires employees to peak performance and empowers companies to become more dynamic, efficient and profitable. The company has contributed to the success of a prominent list of global corporations, local businesses and government agencies. Learn more at http://www.thedorseygroup.org/.