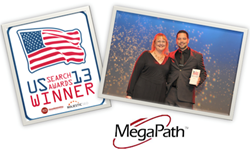 San Diego, CA (PRWEB) September 23, 2015
Digital marketing agency, Geary LSF, has made the US Search Awards shortlist for the third year in a row, recognizing the exceptional work they do for their clients each and every day. This year's honored submission by the agency, the extensive search and content marketing work performed for longtime client Monkey Sports, has been shortlisted for: Best Use of Search – Retail, Best Integrated Campaign, and Best SEO Campaign.
According to the award website, the Best Use of Search – Retail category is designed to recognize the campaign that has successfully enhanced the visibility of a website or web page in the retail sector specifically. The award for Best Integrated Campaign will go to the submission that has achieved outstanding results through an integrated approach using a variety of both online and offline activity. Lastly, the award for Best SEO Campaign goes to the campaign that has achieved outstanding results in search engines like Google, Yahoo!, and Bing in natural, free or organic listings.
In 2013, Geary LSF was awarded the top honor at the inaugural search awards, winning Best SEO Campaign for their SEO work and full site migration of Megapath.com.
The 2015 US Search Awards ceremony will take place at the Paris Hotel in Las Vegas on Wednesday, October 7th, 2015 and is expected to be the largest celebration of Search, PPC and digital marketing in the USA, attracting hundreds of attendees, including some of the leading search and digital agencies and professionals.
For the complete shortlist of finalists or to purchase tickets to the ceremony, visit the award website here. For more information on Geary LSF, their work and their services, please visit GearyLSF.com or contact a representative of the agency at marketing(at)gearylsf(dot)com.
About Geary LSF
Geary LSF is a full service digital marketing agency headquartered in San Francisco, with additional offices in San Diego, Chicago, Boston, Philadelphia and St. Louis. Specializing in an omni-channel marketing approach, the team turns digital ambitions into business results for more than 450 brands worldwide including: Bumble Bee Foods, Target, Aramark and several others. For more information, please visit http://www.gearylsf.com.