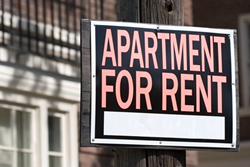 Renting out the garden unit of a home can be one way to supply that additional cash flow
Chicago, IL (PRWEB) September 21, 2015
A home can be an expensive investment. The Federal Savings Bank knows that for many first-time home buyers, it is an especially impressive feat when they make the purchase. With crippling student loan debt, finding an additional source of income after purchasing a house can be incredibly beneficial.
Renting out the garden unit of a home can be one way to supply that additional cash flow. Follow these tips to ensure the process of converting the unit into a living space and housing tenants:
Ensuring it is legal to rent the unit
While it might appear to be a quick and simple solution to financial woes, it is imperative homeowners check with the state and county laws regarding renting units.
Place an emphasize on safety
Once an individual has clearance to rent a unit, he or she should ensure the space does not have any mold or radon infestations that may compromise the health of renters.
To advertise or not to advertise?
When deciding to rent a unit, it might seem obvious a homeowner should place ads online and use a professional broker to find the most number of potential applications. However, according to a columnist/landlord named Craig Roche at Business Insider that it might be worthwhile to consider a different approach.
When Craig Roche rents his unit, he avoids mainstream forms of advertising to secure only the best tenants.
"My rentals are my pension, and my goal in finding a tenant is a person who will be a good neighbor, who respects my property and my time, and who won't be a pain in the neck," said Roche.
If someone can figure out how to find an apartment without the Internet, he believes they will also be capable of other tasks involved with living in a unit. When something breaks, he knows his tenants won't pester him.
Whether customer, reality, or trusted referral source, The Federal Savings Bank understands how important every purchase or refinance transaction is to help clients optimize their purchase or refinance of their home.