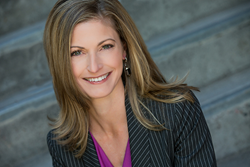 "Many people returning to work, especially women, face three potential hurdles – gender, age, and lack of recent experience".
(PRWEB) September 24, 2015
Many career men and women are still seeking work even though the unemployment rate is steadily dropping. With the median household income near $50,000, there is a huge need to reengage the American dream of hope and prosperity through fulfilling jobs.
Hundreds of attendees will gather at the Return-to-Work Conference sponsored by Connect•Work•Thrive on October 14th to seek new job opportunities. During this one day event, career and industry experts will help mid-career professionals re-enter the workforce after a long break – typically women who have taken time to focus on a family event.
Meryl Streep states, "Women over 40 have knowledge, experience, ideas, perspective, and a wealth of stories to tell." She adds that she is deeply distressed by data regarding the lack of women in leadership and power positions.
According to Jobenomicsblog.com, business and jobs creation is the number one issue facing U.S. economic prosperity. American innovation, ingenuity and entrepreneurship are the keys to a prosperous future where everyone who wants to work can find a job. Our country thrives when people are working and contributing to the economy. Hilary Clinton agrees, "We need more good jobs that reward hard work with rising wages, dignity, and a ladder to a better life."
The Return to Work Conference brings potential employers, career specialists, and fellow job seekers together. The event has three workshop tracks – Exploring, Preparing, and Starting – so each attendee can customize the day as desired. Participants benefit from intensive education and networking to obtain the strategy, tools, confidence, and connections to help them return to work. The full agenda and registration information can be found at: http://connectworkthrive.com/agenda-2/
Among the experts supporting the conference in San Mateo is Nancy Gaines, CEO of Gain Advantages, Inc., consultant, speaker, and best-selling author. She will be a keynote speaker sharing 'Brilliant Answers to Tough Interview Questions' with the participants so they can ace their next job interview.
"Many people returning to work, especially women, face three potential hurdles – gender, age, and lack of recent experience", states Gaines. "Some people over 50 may also be considered slow learners, technology dinosaurs, and possibly having a loss of skills since leaving the work force. These perceived hurdles can be easily cleared with the right interview responses."
Today, Gaines shares her best advice through speaking. "I am honored to be part of this event and help others get the jobs they want', said Gaines. "This is a must-attend conference if you are serious about getting back into work after an absence."
In addition to the San Mateo conference, iRelaunch is hosting a similar conference at Columbia University in New York on October 1. Both conferences are open to men and women men who have taken career breaks for childcare, eldercare, pursuing a personal interest, or health issues. More information can be found at: http://www.irelaunch.com/.
Not every person is looking for full time work after a long leave of absence. Many organizations including Kaiser Permanente, Apple, Walt Disney Company, and Stanford University offer flexible schedule programs to support people getting back into the work force. Suze Orman states, "See if there's part-time or consulting work you can do in your field. Your willingness to act as an independent contractor means you may be able to negotiate flexible or reduced hours."
Recent data shows that the unemployed are spending less time out of work. People who previously gave up looking for jobs are resuming their job searches as they see the economy expand. The hope of Americans finding good jobs is improving.
About Nancy Gaines
Nancy Gaines' gift of business insight and simplification has taken her clients to amazing results and transformation. She is all about the how-to and provides step by step actions that people can implement with ease. Her decades of consulting to Fortune 100 companies, her small business experience, and her energy brings the triple advantage to organizations. She is an engaging speaker, best-selling author, international podcaster, and top business consultant. More about Nancy Gaines can be found at http://www.nancygaines.com/