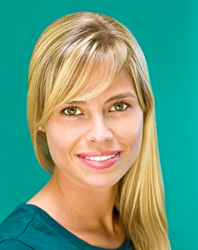 (PRWEB) September 22, 2015
Lauren Benwell, a licensed real estate agent in the Encinitas, California, market, has joined the prestigious Haute Living Real Estate Network.
The Haute Living Real Estate Network (HLRN) of Hauteresidence.com is proud to recognize Lauren Benwell as a prominent real estate professional and the network's newest partner. HLRN unites a distinguished collective of leading real estate agents and brokers, highlighting the most extravagant properties in leading markets around the globe for affluent buyers, sellers, and real estate enthusiasts.
About Lauren Benwell:
Lauren Benwell started her real estate career in San Diego after graduating with a bachelor or arts degree in business administration and marketing from the University of Colorado. She worked with one of the top producing groups for Coldwell Banker in Rancho Santa Fe immediately after getting her license. She hit the ground running, dealing with high-end real estate from the get-go. Her first sale was a $6 million ranch in East San Diego County. Because she was born and raised in Encinitas, California, Lauren is deeply connected to a good network of friends, friends of friends, and family friends and has built her success on referrals.
Since starting her own brokerage in 2012, she has grown tremendously. Although a small team, Premier Sunset is tackling big deals in all of San Diego County and abroad. This is only the beginning for her boutique brokerage. Lauren recently asked a good friend, Sonny, who is also a broker, to join her and help her build Premier Sunset Properties. She believes that she and Sonny will be a very fluid team and bring a lot to the table for sellers and buyers. Wouldn't you rather have two agents working for you? The two of them bring varying knowledge and skills that you can't go wrong with them as a package.
Lauren is enthusiastic, optimistic, honest, and smart. She is easy to talk to and work with and she always has great ideas that make deals happen. Lauren also has a great eye for design. If she had the time, she would pursue a license in design as well. Many clients of hers have consulted with her over their home renovations. She designed and renovated her own home and knows the tricks of the trade. She is a one-stop shop!
To learn more, visit Lauren Benwell's Haute Residence profile: http://www.hauteresidence.com/member/lauren-benwell
About Haute Living Real Estate Network (HLRN):
Haute Living Real Estate Network (HLRN) of Hauteresidence.com offers readers the most prominent directory of experienced realtors, brokers and luxury listings, and HLRN has grown to be the number one source for real estate news, residential developments, celebrity real estate news and more. Seeking an experienced interior designer? Hauteresidence.com is also home to Haute Design Network (HDN), a collective of celebrated interior designers that will help you decorate your new home or stage an active listing.
Access all of this information and more by visiting: http://www.hauteresidence.com