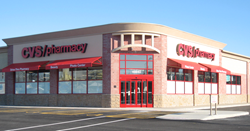 Livonia, MI (PRWEB) October 26, 2015
When a Livonia CVS employee caused metal lawn chairs to fall on a 58-year-old grandmother from Oak Park, Michigan, she sustained a serious head injury, according to a complaint in the case of Plaintiff v. Woodward Detroit CVS, LLC.
On September 3, 2015, the injury victim's attorneys Robert Raitt and Alison Duffy of Farmington Hills-based Michigan Auto Law secured a $4.616 million jury verdict (plus impending trial sanctions) on the injured woman's behalf in Wayne County Circuit Court (Plaintiff v. Woodward Detroit CVS, LLC, d/b/a CVS Pharmacy #8031, Docket No. 13-011919-NO, Hon. Muriel Hughes) .
The attorneys said they proved the August 2012 incident could have been avoided, as CVS violated its own safety procedures by placing the chairs on a six-foot high shelf, endangering its customers. These safety procedures were identified during legal discovery, when the attorneys obtained a CVS corporate planner, which is a safety regulations manual, according to the plaintiff's deposition.
CVS employees are required to use safety clips to secure metal bins to the edges of display shelves. These metal bins prevent products from falling off of the shelves. The CVS employee responsible for the incident testified she didn't know if the safety clips were used on the bins that struck the woman, according to the plaintiff's deposition.
The incident occurred when the woman asked the CVS assistant manager to price a chair she couldn't reach. As the employee reached above, the woman leaned over to look at chairs on a lower shelf. Then, a few of the chairs along with the metal bins the chairs were contained in tumbled down — with one of the chairs hitting her head and hand, according to a CVS incident report and the plaintiff's deposition.
"Our client can never work again as a senior billing analyst at DTE because of her serious cognitive limitations and disabling headaches. And even worse, she's been extremely limited in her ability to interact with her six grandchildren, something that brought her immense joy," Duffy said.
Following a $200,000 case evaluation, the judge recommended the parties consider a $279,000 settlement. In response, CVS offered $300,000 to settle the case and made no further settlement offers throughout trial, according to the case evaluation tribunal documents.