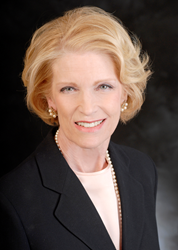 Their expert assessment and coaching saved the CEO and probably the Company.
New York, New York (PRWEB) October 06, 2015
Led by Dr. Dee Soder, the CEO Perspective Group has been named "Best Executive Coaching Firm, USA" and "Best for CEO Evaluation, USA" in the 2015 Wealth & Money Management Awards, organized by Wealth & Finance International Magazine. The firm won for coaching in 2014 also.
The Wealth & Finance International awards are dedicated to uncovering and promoting the work and achievements of the very best in financial services. The awards recognize the individuals, firms and departments whose dedication and commitment have seen them achieve stellar results for their clients, whether assisting with managing their wealth, planning for the future of their business, or providing advice.
The selection and judging process is rigorous and far reaching, with nominations from and on behalf of firms throughout the world, from niche practices to global corporations. Throughout the process, the Wealth & Money Management team works to ensure the winners are chosen solely on merit based on extensive research.
About the CEO Perspective Group
Founded and led by Dr. Dee Soder, the Manhattan-based CEO Perspective Group provides assessments and advice for the CEO, investor, Board or company who wants to further excel. Firms, top and senior executives who don't believe in good enough.
Leaders in diverse industries, functions and countries applaud the Group's work in coaching, assessments and evaluations. Financial and money management companies have long been a key practice area; with prominent PE firms and boards relying on Dr. Soder for highly sensitive CEO assessments and advisory work for decades. CEO Group Partners provide advice on a wide range of major and minor issues, including company expansion, leadership presence, governance issues, securing a board seat, managing disruptive directors, cybercrime and personal issues.
Clients praise the CEO Group's client focus, rapid results and lack of jargon. Boards, top executives and PE firms also praise the Group's flexibility and confidentiality, ensuring immediate and long-term success. Highly regarded leaders credit their insights. "I became a CEO and still successful, thanks to Soder and Clarke." As a Board chair said, "their assessment and coaching saved the CEO and probably the company."
This "pioneer of executive coaching," as Fortune deemed Soder decades ago, combines deep psychological and psychometric expertise with business acumen to rapidly assess and resolve the issues, thus their "clairvoyant" title.
Soder's constant work with top executives has resulted in numerous accolades, including "CEO consigliere," CNN; "country's top executive advisor," WSJ; "leading advisor," Boardroom Reports and more.
Commended by companies, associations and clients since 1986, the CEO Perspective Group continues to refine its coaching and assessment. For example, advisory work is now readily available to traveling clients or those in distant locales. A unique longitudinal data base enabled a breakthrough in executive testing practice. With over 90% of business being referral-based, the CEO Perspective Group can concentrate on getting their clients immediate and long-lasting results.
###
To learn more about the CEO Perspective Group and reach Dr. Dee Soder for interviews, call 212-554-4990, email info@ceoperspective.com or visit http://www.ceoperspective.com