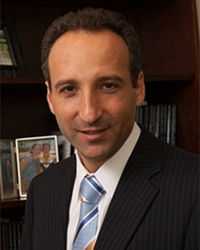 Newburgh, New York (PRWEB) September 22, 2015
New York's Hudson Valley Sinus Center, founded by Dr. Ran Y. Rubinstein, is proud to announce the launch of a new, user-friendly website. Created to work seamlessly across multiple PC, laptop, smartphone, and tablet devices, Dr. Rubinstein's website is eye catching, efficient, and informative.
The new website for Hudson Valley Sinus Center was created using responsive design, and works well when viewed from any device. The streamlined look is easy to read and simple to navigate. The site's ease of use remains consistent whether viewed at home or on the go.
The comprehensive website includes background on the physician, his practice, sinus symptoms, and nasal disorders, as well as links to a before and after photo gallery, blog, patient testimonials, and a sinus quiz. There is also a detailed explanation of allergy testing and immunotherapy for all new and existing patients to understand not just their symptoms, but all possible treatments available.
The Hudson Valley Sinus Center focuses on children and adults with chronic sinus symptoms. Some of the most commonly addressed issues include nasal polyps, sinus headaches, allergies, snoring, and sinus infections. In his cutting-edge, in-office surgical suite, Dr. Rubinstein performs turbinate reduction, balloon sinus dilation, septoplasty, allergy injections, and rhinoplasty (often combined with sinus treatments to improve the aesthetic and functionality of the nose).
Extensive patient information can be found on the Hudson Valley Sinus Center's new website. This correlates with Dr. Rubinstein's primary goal of finding the root cause of sinus trouble.
He explains, "The most common treatments for sinus problems just treat the symptoms and ignore the underlying cause." Proper diagnosis is key to restoring long-term health. Dr. Rubinstein continues, "Without solving the fundamental problem, the symptoms are guaranteed to come back again and again."
Dr. Rubinstein opened the doors to his Hudson Valley Sinus Center more than 15 years ago. Specializing in allergic, nasal, and sinus disorders, Dr. Rubinstein was the first ENT to introduce stereotactic sinus navigation and balloon sinus dilation to New York's Hudson Valley. He is one of the top facial plastic surgeons and ENT specialists in New York and is double board certified by the American Board of Facial Plastic Surgery and the American Board of Otolaryngology-Head and Neck Surgery. He is also an active member of the American Society for Laser Medicine & Surgery. Dr. Rubinstein brings to his practice a diverse background and expertise in lasers and cosmetic and reconstructive surgery of the eyes, face, neck. Furthermore, he has been an assistant professor at the very prestigious Columbia – New York Presbyterian Hospital for over 15 years where he has participated in training future surgeons.
Dr. Rubinstein is one of the most sought after physician trainers in the Northeast. To schedule a consultation call 845-562-6673 or email info@hudsonvalleysinuscenter.com.
Contact:
Ran Y. Rubinstein, MD
Hudson Valley Sinus Center
Assistant Clinical Professor New York Presbyterian Hospital
200 Stony Brook Court, # 2
Newburgh, New York 12550
845.562.6673
http://www.hudsonvalleysinuscenter.com
info(at)hudsonvalleysinuscenter(dot)com