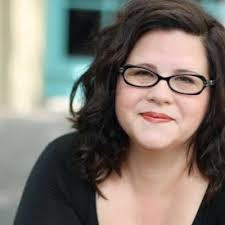 Mahoney said, "I'm humbled to have been asked to go to the premiere and ecstatic about the red carpet with all the excitement that surrounds the event."
New York City, NY (PRWEB) September 22, 2015
Actress Ann Mahoney (THE WALKING DEAD, 99 HOMES) will be walking the red carpet in NYC for the sixth season premiere of THE WALKING DEAD. The premiere will take place on October 9th at Madison Square Garden in New York City. Mahoney said, "I'm humbled to have been asked to go to the premiere and ecstatic about the red carpet with all the excitement that surrounds event."
About the dress: Because the theme of the show is so imaginative, Mahoney looked for a dress that wasn't the normal "off the rack" look stores make for plus size women. She set her sights on something that would be edgy and couture. The actress believed up and coming designer Andrew Dyrdahl's dresses would be perfect for the occasion. Dyrdahl's designs are unique in every facet of the word. Unlike any other couture designer, he uses recycled parachutes for his dress fabric. Dyrdahl said, "When I was contacted about the possibility of making Ann Mahoney's premier gown I was immediately intrigued. I love The Walking Dead, so there was immediate interest. When I spoke with Ann directly I could tell at once that she was "my kind of people. " As we talked about the dress ideas I was sold - "I have to do this!" Ann fits so well with my design aesthetic - I am honored to have her wearing one of my creations. "
Ms. Mahoney has also chosen a very unique jewelry designer to create her necklace. She felt that something original and sustainable was important for the event. Amber Hatchett's designs came to mind immediately. Hatchett creates jewelry out of bullet casings. Hatchett said, "Ann's excitement for projects at hand is contagious and her love for acting so inspirational. It's an honor to be a part of Ann's journey in such a unique way. The answer was easy when asked to create a statement jewelry piece for such a sweet person who enjoys their career as much as she does. To be able to pair my sustainable jewelry with the likes of Andrew Dyrdahl's sustainable design is just an added bonus."
Ann Mahoney is a significant rising star in the industry. She is not only a regular character on THE WALKING DEAD but has been cast in the award-winning show, RECTIFY. Additionally, Mahoney is in the new film 99 HOMES which hits theaters in September. The actress is also known for her roles in films such as BIG MAMA'S HOUSE 2, BAREFOOT, and FRANKENSTEIN.