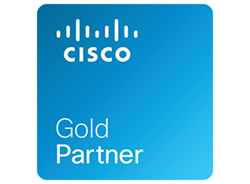 "It is an honor to be recognized by Cisco for our commitment to providing extraordinary client service," said Bill Willett, Pres & CEO of Broadleaf Group
(PRWEB) September 24, 2015
Broadleaf Group is proud to be named a four-time, consecutive recipient of the Cisco Channel Customer Satisfaction Excellence Award. This distinction is presented to companies who possess the highest level of customer satisfaction based on client feedback and surveys.
"It is an honor to be recognized for our commitment to providing extraordinary service to our clients. Partnering with Cisco allows our dedicated team of IT experts to focus on consistently delivering solutions that meet our clients' needs and exceed their expectations. This award acknowledges our allegiance to our clients and our focus on their success," said Bill Willett, President and CEO of Broadleaf Group.
As a Cisco Gold Certified Partner and Reseller, Broadleaf Group is among the top one percent of all certified Cisco partners. To attain this certification, Broadleaf Group has achieved advanced specializations in a variety of Cisco offerings.
About Broadleaf Group
Broadleaf Group, a proud member of the Reliable IT family of companies, is a leading provider of IT solutions throughout the United States. Broadleaf Group serves SMB, enterprise, state and local government and educational institution clients with the full spectrum of IT needs, through our eight stage lifecycle process: Consult, Architect, Procure, Configure, Logistics, OnDemand, Remote Completion, Manage. Let us show you how we can reduce unnecessary IT spend, shorten project timelines, and increase the efficiency of your IT organization. For more information, call 800.615.0866 or visit http://www.BroadleafGroup.com.