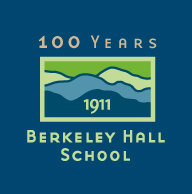 The series features speakers of high ideals and strong character whose insights, ideas, experiences, and/or life stories have made a major positive impact on our times.
Los Angeles, CA (PRWEB) September 23, 2015
In a continuing effort to provide inspiring, thought provoking, and potentially life-changing programs and services to BHS students, families, faculty, and alumni, as well as to the broader community, Berkeley Hall School (BHS) and the Life Changes Network are pleased to announce the launch of the 2015-2016 Difference Makers Series.
The first event of this new season will take place on Tuesday, September 29th, at 2:00PM, in Berkeley Hall's Hodges Theater. Our headline speaker will be Sydney Brouillard-Coyle, an empowered, passionate 14-year-old from Windsor, Ontario, Canada, who shows us that no matter what our age, size or color – we can all make a difference. She has been fundraising and volunteering since she was six. In 2012 she confidently proclaimed that she will one day be the Prime Minister of Canada. Sydney is a change-maker who proves, each day, that children are not just the future – they are the present – and together we can change the world ."
Also joining us on the 29th is Matt Murrie, Executive Director and Chief Curiosity Curator of the What If…? 360 Organization. As a follow up to Sydney's talk, on September 30th, Matt will lead a workshop for BHS students that will bring home the power of their innate curiosity. He and the students will discuss Sydney's talk and discover how asking "What If…?" can create "What Is," and how everyone can truly Make a Difference, no matter their age, grade level or circumstance.
According to Berkeley Hall School's Head of School, Dr. Lisle Staley, the purpose of the Difference Makers Series is "…to invite guests from a wide variety of professional and personal backgrounds to engage our community in significant, thought-provoking, and inspiring conversations. Primarily an educational program for Berkeley Hall students and their families, the series features speakers of high ideals and strong character whose insights, ideas, experiences, and/or life stories have made a major positive impact on our times. The School hopes that the talks presented in this series will inspire Berkeley Hall students, parents, alumni, teachers, staff, and our surrounding community, to think deeply and reflectively about important subjects, and to devote themselves to living lives of purpose, meaning, service, and accomplishment."
ABOUT
Founded in 1911, Berkeley Hall School is a Nursery-8th grade independent school nestled on 66 acres of natural beauty in Los Angeles, California. The school's mission is to "empower children to fulfill their unlimited, God-given potential as fearless scholars and conscientious citizens."
Founded in 2007, Life Changes Network is an authentically entertaining transformational media, live event and wellness solutions company. The online destination of The Life Changes Show is hosted by Filippo Voltaggio and Mark Laisure, and executive produced by Dorothy Lee Donahue. Live, every Monday night at 7PM PST on the BBS Radio Network. When it comes to change, Life Changes is setting new trends and ushering in a new paradigm, with experts who have either changed their lives, changed the lives of others or are changing the world from moment to shared moment.