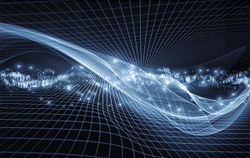 Boulder, Colo. (PRWEB) September 23, 2015
Enterprise Management Associates (EMA), a leading IT and data management research and consulting firm, today announced it will host a research webinar titled "Digital and IT Transformation: Where, How, and Why IT and Digital Transformational Initiatives are Emerging Worldwide," featuring Dennis Drogseth, vice president of research, IT megatrends, analytics and CMDB systems at EMA.
This unique research encompasses feedback from hundreds of IT leaders and business executives across North America, Europe, and Asia Pacific—all of whom were involved in transformational efforts of some kind.
The results help to clarify:

How digital and IT transformation are different and how they are aligned
What technologies are most prevalent for both digital and IT transformation
What metrics are most sought after by different stakeholder groups
What best practices, processes, and partners are prioritized in digital and IT transformational initiatives
What are the chief obstacles and reasons behind transformational failure
What winning combination of technologies, leadership, process commitments, best practices, and other factors lead to transformational success
The webinar is Wednesday, September 30 at 11:00 a.m. Eastern. Those who wish to attend can register at: http://research.enterprisemanagement.com/digital-IT-transformation-webinar-pr.html
About EMA
Founded in 1996, EMA is a leading industry analyst firm that specializes in providing deep insight across the full spectrum of IT and data management technologies. EMA analysts leverage a unique combination of practical experience, insight into industry best practices, and in-depth knowledge of current and planned vendor solutions to help clients achieve their goals. Learn more about EMA research, analysis, and consulting services for enterprise line of business users, IT professionals and IT vendors at http://www.enterprisemanagement.com or blogs.enterprisemanagement.com.