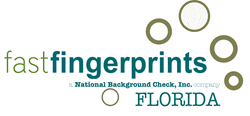 (PRWEB) September 25, 2015
FastFingerprints recently added two new locations in the state of Florida. One of the offices is located in Hillsborough County in Tampa, and the other office is located in Pinellas County in the city of Clearwater. Both locations provide Level 2 livescan background checks approved by the Florida Department of Law Enforcement (FDLE). And both locations are approved by the Care Provider Background Screening Clearinghouse. Photo capture capabilities that meet the requirements for agencies such as the Agency for Persons with Disabilities (APD), the Agency for Health Care Administration (AHCA), the Department of Children and Families (DCF), the Department of Health (DOH), Volunteer and Employee Criminal History System (VECHS), Vocational Rehabilitation and Managed Care are available at both locations.
The FastFingerprints location in Tampa, Florida is located inside Contractor's Reporting Services at 13795 N. Nebraska Avenue. The office is open Monday-Friday from 9:00am–5:30pm. For pricing information, contact the Contractor's Reporting Services directly at 813.932.5244 option 8. The FastFingerprints location in Clearwater, Florida is located inside Home Instead Senior Care at 14202 62nd Street North. The office is open Monday-Friday 9:00am–5:30pm and can be contacted directly at 561.542.1509. Walk-ins are welcome at both locations.
The addition of our Hillsborough and Pinellas County locations bring the number of FastFingerprints offices in Florida to 21, with a promising outlook for new locations on the horizon. FastFingerprints offers convenient services to make the livescan background check process efficient and comfortable. All FastFingerprints locations throughout Florida welcome walk-ins during normal business hours. FastFingerprints also provides fingerprint storage for individuals who will need to be fingerprinted often. When fingerprints are stored with FastFingerprints, applicants never have to return to a location to get fingerprinted again; they can simply call, fax or email the required information to us for processing.
For more information about any of our services or locations, visit our website at http://www.FastFingerprintsFlorida.com or contact us at 877.932.2435.
About FastFingerprints
FastFingerprints, a division of National Background Check, Inc., has been a leader in the services, technology, and equipment required to process state and FBI background checks via electronic fingerprinting for over 16 years. In addition to 16 locations in Ohio, 21 locations in Florida, 4 locations in Arizona and 1 location in Washington, D.C., FastFingerprints' parent company (NBCI), is one of the few companies in the nation to be recognized by the FBI as an approved FBI Channeling Agency that processes FBI requests for departmental order. More information on acquiring an FBI criminal history check for can be found at http://www.nationalbackgroundcheck.com under the FBI Channeling tab. FastFingerprints welcomes walk-ins, and is available for mobile screening appointments. To find a location near you, or to set up a mobile appointment, please visit http://www.fastfingerprints.com or call 1.877.932.2435.