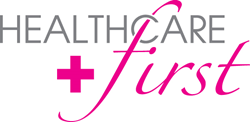 This is quite simply the easiest to use, most innovative mobile solution available in the industry. It is the technology home health has been waiting for.
Springfield, MO (PRWEB) September 24, 2015
HEALTHCAREfirst, the leading provider of cloud-based home health software & hospice software, revenue cycle management, and data analytics for the home care industry, announced the official launch of the most advanced mobile solution for tablets currently available to the home health industry.
HEALTHCAREfirst's mobile solution, available now to home health providers nationwide, introduces a number of features that encourage accessibility, quality patient care, and regulatory compliance.
"This mobile solution has been developed with the day of the clinician, and the night of the administrator, in mind. It's fast and easy for field nurses and allows Administrators to sleep at night because we close the loop on clinical documentation that puts agencies at audit risk," said Bobby Robertson, HEALTHCAREfirst President and CEO. "We have worked with top industry leaders, top information technology experts, and major Universities to develop a solution for the field that will enable home health agencies to increase productivity, ensure compliance, and improve patient outcomes."
Features of the mobile solution include:
COMPLIANCEfirst Clinical Best Practices Guidance: Clinicians in the field can access information, reference care plans, and easily complete documentation. COMPLIANCEfirst automatically suggests nationally recognized care plan content and helps ensure regulatory compliance throughout the patient care process. As a result, home health providers will enjoy the benefits of reduced risk of audits or take backs as well as improved patient outcomes.
Auto-Syncing of Data: Seamlessly integrated with HEALTHCAREfirst's firstHOMECARE software, the mobile solution automatically syncs to the back office when an internet connection is available, requiring no action by the user. Time spent by clinical staff on administrative tasks is reduced, allowing clinicians to maximize patient visits.
Ease of Use: Clear and easy to use, the mobile solution elevates clinician satisfaction and increased productivity through easily accessible schedules, messaging, and patient-associated tasks.
Affordable Mobility: HEALTHCAREfirst's mobile solution was developed exclusively for Android tablets, allowing home health providers of all sizes to take advantage of the benefits of a mobile field device at an affordable price. Home health agencies can contact HEALTHCAREfirst to learn how to benefit from free tablets.
"HEALTHCAREfirst's mobile solution was clearly designed to streamline clinical workflows and maintain regulatory compliance, ensuring the best patient care possible," said Mary St. Pierre, RN, BSN, Former NAHC Vice President of Regulatory Affairs. "This is quite simply the easiest to use, most innovative mobile solution available in the industry. It is the technology home health has been waiting for."
HEALTHCAREfirst's mobile solution is now available at no charge to firstHOMECARE software users. Home health providers interested in learning more about the mobile solution for their agency should visit the company's mobile solution site, http://www.radicallyawesome.com, the corporate website, http://www.healthcarefirst.com, or contact HEALTHCAREfirst at 800.841.6095 to schedule a personalized demonstration.
About HEALTHCAREfirst
HEALTHCAREfirst provides cloud based technologies and services to improve business and clinical operations for over four thousand home health and hospice providers across the United States. Based in Springfield, MO and one of the fastest growing providers of its kind, the company provides agency and clinical management software, cloud based "Deyta" analytics and program management solutions, and outsourced revenue cycle management services (billing, coding and chart audits), in any combination. HEALTHCAREfirst's breadth of solutions offers agencies a single source to improve patient care, create operational efficiencies, increase profitability and simplify CMS compliance. With HEALTHCAREfirst, agencies can focus on patients instead of paperwork. For more information call 800.841.6095 or visit the company's websites at http://www.healthcarefirst.com and http://www.deyta.com.