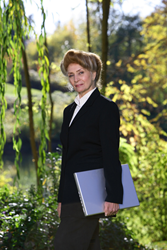 Grants Pass, OR (PRWEB) September 23, 2015
Since the days of alchemy, scientists have looked for a miracle drug that cures every disease. The closest they have come, according to New Zealand journalist Ian Wishart, is Vitamin D, which scientists have known about since 1922. Speaking as a guest on the Sharon Kleyne Hour™ Power of Water® radio show, Wishart noted that daily doses of vitamin D reduce the risk of many cancers, including melanoma and other skin cancers, plus heart disease, rickets, osteoporosis, depression and Alzheimer's. It is the only vitamin required by every organ in the body.
Kleyne interviewed Wishart on her Sharon Kleyne Hour™ Power of Water® radio show of September 21, 2015. They discussed the health benefits of vitamin D including a lower risk of cancer and cardiovascular disease, and whether sunscreen inhibits natural vitamin D formation in the skin. For the live show or a podcast, go to http://www.SharonKleyneHour.com.
The syndicated broadcast, hosted by fresh water advocate Kleyne, is heard weekly on VoiceAmerica (Health and Wellness and Variety channels) and Apple iTunes. The education oriented show is sponsored by Bio-Logic Aqua® Research – Water Life Science®, founded by Kleyne and specializing in fresh water, the atmosphere, body surface evaporation and dehydration. The Research Center's signature product is Nature's Tears® EyeMist® for dry eye.
Ian Wishart is a well known New Zealand investigative journalist and broadcaster with 20 published books. He is author of, "Vitamin D: Is This the Miracle Vitamin?" (Howling Moon Publications, August 1, 2012)
Vitamin D (or "cholecalciferol"), according to Wishart, was discovered in 1922 by an American scientist named Elmer McCollum. A steroidal hormone rather than a true vitamin, the substance is a fat soluble secosteriod that facilitates absorption in the body of calcium, iron, magnesium, phosphate and zinc.
Vitamin D is unique in that it is produced in the skin, with production stimulated by exposure to the sun's ultraviolet (UV) rays. Vitamin D occurs in a few foods but they are mostly fatty meats whose consumption should be limited. Since most people don't spend enough time in the sun to meet their daily vitamin D requirements, Wishart recommends a daily vitamin D3 supplement of at least 5,000 units.
Skin cancers, including malignant melanoma and basal and squamous cell carcinoma, according to Kleyne, are on the rise worldwide. To prevent the sunburn that can lead to skin cancer, most doctors recommend sunscreen. However, recent evidence, according to Wishart, shows less correlation than anticipated between melanoma and lack of sunscreen use.
The primary benefit of sunscreen, Wishart and Kleyne agreed, is not necessarily to block UV rays but to act as a moisture barrier, preventing skin water from evaporating. Well hydrated skin, with high water content, is more resistant to sunburn than is dry skin. For maximum sun protection, skin should be well hydrated before the sunscreen is applied,
A negative effect of sunscreen, says Wishart, is that blocking UV rays inhibits the natural formation of vitamin D in the skin. Diminished vitamin D increases skin cancer risk. However, 20 to 30 minute a day of sun exposure without sunscreen should stimulate sufficient vitamin D. Beyond that, sunscreen is recommended.
In Wishart's native New Zealand, melanoma and other skin cancers are out of control due to Southern Hemisphere thinning of the Earth's ozone layer, which filters UV radiation. According to Wishart, daily vitamin D supplementation combined with the limiting of sun exposure significantly reduces the cancer risk for New Zealanders.
Natural Vitamin D production in the skin is highest is equatorial areas where there is direct overhead sunlight, air is humid enough to keep skin naturally hydrated, and people spend most of their time outdoors. Europeans, North Americans, New Zealanders and Australians have lower vitamin D production rates due to less direct sunlight and more time spent indoors, especially in winter.
Middle Eastern women who wear burqas tend to be vitamin D deficient despite the intense sunlight. In Arctic areas, where there is also little or no direct sunlight exposure, people eat large amounts of fat ("blubber') because fat is a natural vitamin D source. ©2015 Bio-Logic Aqua® Research® – Water Life Science®. All rights reserved.
Source:
Wishart, I, "Vitamin D," Howling Moon, 2012
http://www.amazon.com/Vitamin-D-This-Miracle-ebook/dp/B008S0LH6K/ref=sr_1_5?s=books&ie=UTF8&qid=1442953193&sr=1-5&keywords=ian+wishart