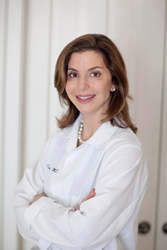 "Many men feel that having treatments such as Botox or fillers done helps them to keep an edge in today's youth-dominated workforce," said Dr. Melda Isaac
Washington, DC (PRWEB) September 25, 2015
A recent article from Fox News discussed the rise in recent years of men over 40 seeking out cosmetic procedures, such as Botox, laser skin resurfacing, and fat reduction procedures, including liposuction and CoolSculpting. According to the article, the number of men seeking these treatments has risen 273% since 1997, with over a million men having procedures done in 2014. Dr. Melda Isaac, a respected board-certified dermatologist and director of MI-Skin Dermatology Center in Washington, DC, comments on this trend.
"Many men feel that having treatments such as Botox or fillers done helps them to keep an edge in today's youth-dominated workforce," explained Dr. Isaac. "Especially in Washington, DC, where politicians abound, looking healthy and youthful while still retaining a dignified and natural appearance is seen as the ideal."
Men ages 40 to 70 tend to want subtle changes, such as softening of wrinkles rather than eliminating them entirely. Fillers are also popular to subtly enhance the jawline, giving a more masculine appearance. Plus, lasers can reduce the look of sun damage, such as brown spots, while non-invasive fat reduction treatments can help men to lessen their love handles or beer bellies, allowing for a trimmer, more fit physique.
"The key is to keep the appearance natural, rather than looking like they've had work done," said Dr. Isaac. "Subtle changes can accomplish a lot as far as a youthful and masculine appearance goes, without fear of looking plastic or overdone."
The availability of non-invasive treatments with little to no downtime is also a factor in why more men are having cosmetic procedures done. Many wrinkle reducing, volumizing, and fat reducing treatments have very little in the way of side effects or recovery time, allowing men to continue working as normal without needing to take days off or worry about colleagues noticing something off about their appearance. These non-invasive treatments don't leave scars, which is another plus for men and women alike.
"Technology is advancing very fast in the world of cosmetic dermatology," said Dr. Isaac. "Treatments are becoming more effective with less amounts of side effects or recovery time. People who would never get a surgical facelift can take advantage of these non-invasive procedures easily. I think in the future as technology becomes even more sophisticated, even more men will turn to cosmetic dermatology to rejuvenate their appearance."
Dr. Melda Isaac is a board-certified dermatologist located in Washington, DC. Her practice, MI-Skin Dermatology Center, is a comprehensive skin care practice which offers the latest and most advanced state-of-the-art technology to improve the skin's appearance. Dr. Isaac obtained her medical degree from Penn State University, and completed her dermatology residency at George Washington University. She is an active member of the American Academy of Dermatology, the American Society for Dermatologic Surgery, the Women's Dermatologic Society, the American Society for Laser Medicine and Surgery, and the Washington, DC Dermatologic Society.
You can find out more about Dr. Isaac and MI-Skin Dermatology Center at http://www.mi-skin.com.