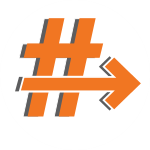 Pittsburgh, Pa. (PRWEB) September 23, 2015
Starting on September 22, 2015 VoIP Innovations will provide their project porting VoIP service to customers with 10 or more local numbers at no cost for eligible customers.
While consumers of VoIP services normally need to have 50 or more numbers to take advantage of the latterly mentioned process, this deal will allow customers to use project porting if they have as little as 10 local numbers.
To explain the simplicity of the project porting process, Denise Breide, VoIP Innovations Project Specialist, said, "When all qualifications are met for project porting, and a port has begun, all the customer has to do is sit back and check their porting notes for updates. After the FOC is received and a port time is scheduled, they simply wait for it to be completed."
Local numbers can be ported through two methods: standard and project. Standard porting requires more work to process as each port is created and managed by the consumer individually. On the other hand, project porting is considered to be relatively automated. All that is required from the customer is a completed form, then a representative from VoIP Innovations handles the rest.
VoIP Innovations is an Inc. 5000 company that specializes in providing the largest DID and termination VoIP footprints in North America. Their network includes over 500,000 DIDs in stock in over 8,500 rate centers in the US and Canada. Recently, VoIP Innovations expanded their footprint to include DIDs in over 60 countries and now offers A-Z termination. VoIP Innovations is owned by ABG Capital and is based in Pittsburgh, PA. To learn more, please visit the VoIP Innovations Blog.