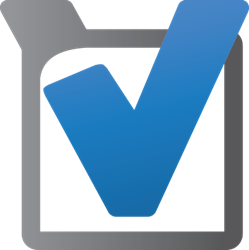 The contract with North Dakota allows us to begin deployment to Government agencies and groups outside of our normal core business, we are excited at the possibilities
Whitestone, NY (PRWEB) September 25, 2015
Versentia, Inc. has been awarded a contract to deploy the Versentia Testing, Inpsection & Certification (TIC) Platform in the State of North Dakota for the Boiler & Pressure Vessel Department. Implementing Versentia will address the States need to better manage their inspection process.
"The contract with North Dakota allows us to begin deployment to Government agencies and groups outside of our normal core business, we are excited at the possibilities" describes Chad Apurav, Lead Product Developer at Versentia, Inc.
The Versentia TIC Platform connects the back office to the field office, allowing for the push and pull of data to technicians out in the field and provides an efficient data collection method that provides reporting back to the office without the need for lag time and double entry.
The process of connecting the field with the internal operations has never been easier. The Versentia Suite consists of a cloud based backend, a mobile field platform and a client side application to allow for seamless reporting, invoicing & communications.
To view more about the Versentia Platform, visit http://www.versentia.com.
About Versentia, Inc.:
Versentia, Inc. is a leader in field management software and serves the testing, inspection and certification (TIC) markets since 1995. The Versentia TIC platform is an end to end, cloud based, SaaS solution for managing field intensive jobs and workflow. Features ranging from CRM, GPS & Routing to electronic invoicing and reporting. With an emphasis on collecting field data in real-time and paperless process the platform delivers efficiency and ROI.