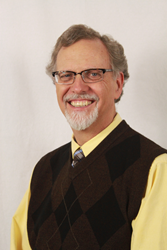 Never before have the problems and chances been discussed as broadly as in Little's book
Houghton, New York (PRWEB) September 23, 2015
Non-Governmental Organization (NGO) missiologist and adjunct associate professor of the Christian Study of Islam at Houghton College, Dr. Don Little, announced the publication of his new book, "Effective Discipling in Muslim Communities: Scripture, History and Seasoned Practices," by InterVarsity Press Academic.
In his book, Little discusses how to effectively disciple Muslims by drawing in "New Testament principles, historical practices and interviews with seasoned disciplers ministering in a dozen countries across the Muslim world."
"Never before have the problems and chances been discussed as broadly as in Little's book," said Dr. Thomas Schirrmacher, Theological Commission chair and executive director for the International Institute for Religious freedom. "As the number of Muslims becoming Christians worldwide is growing, we need to assure that they do not haste into a kind of Western religion, but are wisely discipled as followers of Christ to be mature and credible testimonies within their own Muslim cultures."
Little, an Islamic missiologist with the large international NGO Pioneers, has spent over 35 years as a writer, editor and trainer and over 10 years serving Muslims in North Africa. Little is the editor of the book, "Seedbed: Practitioners in Conversation" and has a doctorate in ministry from Gordon-Conwell Theological Seminary and a Master's in education from the University of British Columbia.
In May of 2014, alongside former Houghton College colleague Benjamin Hegeman, Little launched the Lilias Trotter Center (LTC), a global training and educational ministry that seeks to better equip men and women serving Muslims around the world. Little is currently the director.
The LTC signed a collaboration agreement in February of 2015 with Houghton College to offer Islamic studies courses both on campus and online. The program offers courses such as Intro to Islamics, Engaging the Muslim World, Islam in North America, and Globalization and Islamization.
Little says about his book, "My desire, in writing the book, was to serve anyone seeking to disciple our brothers and sisters in Muslim nations and communities across the world. This is not so much a 'how-to' book as it is a probing reflection on the nature of discipleship and spiritual transformation and includes wise advice drawn from dozens of experienced practitioners to help believers in Muslim communities deal successfully with some of the biggest challenges they face."
To learn more or to purchase "Effective Discipling in Muslim Communities: Scripture, History and Seasoned Practices," please visit http://www.ivpress.com/cgi-ivpress/book.pl/review/code=2470.