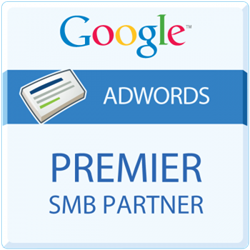 Denver, Co (PRWEB) September 23, 2015
NATIVE RANK, Inc., a Colorado born company, has been awarded the Google Small & Medium Premier (SMB) Partnership.
"Today's alliance continues to inspire our goal at Native Rank, to be the world's most successful Digital Advertising and Marketing Company", says George Avery, Founder and C.E.O., of Native Rank.
In less than 5 years, Native Rank and it's 85 Denver based employees, have embarked on a mission to create the most transparent and successful Digital Platform for small and medium size businesses.
As a Google ADWords Premier SMB Partner, we equip businesses with efficient and cost effective strategies to advertise their products, goods and services; optimized when their customers are shopping. A Premier (SMB) partnership, along with Google, the world's largest Digital Advertising and Search Engine Company, ensures a customer's extensive product and account management training and service.
Our Transparency and Conversions Based strategies, allow small and medium businesses, to execute and compete in their local markets with all the tactics and strategies larger and more established companies employ.
Native Rank features progmatic and agnostic, On-Line advertising, SEO, PPC, SEM, and VIDEO, on a strategic goal oriented platform that allows the client to seamlessly in real-time, evaluate and manage their digital on-line and advertising strategies. Simplicity and End-to-End analytic support create a competitive advantage because of the integration into all Google platforms. Optimizing Value and Performance in not only the digital space, but conventional mediums is the Native Rank philosophy.