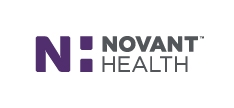 "The old thinking was that if someone got an immunization too early they would lose their immunity," Dr. Sloan Manning said. "Now, people should get the shot when it becomes available."
Winston-Salem, NC (PRWEB) September 23, 2015
It may be just the beginning of fall but health care providers are already seeing their first cases of the flu.
Dr. Sloan Manning, medical director of Novant Health PrimeCare, recently treated a child care worker for the flu. While he hopes it's not a harbinger of a bad flu season, it is a reminder that the flu virus is active all year.
The Centers for Disease Control and Prevention (CDC) calls the flu season unpredictable, so it's hard to assess its severity and duration. Flu outbreaks can occur as early as October and as late as May. Manning said he believes now is the right time to get the annual vaccine.
"The old thinking was that if someone got an immunization too early they would lose their immunity," Manning said. "Now, people should get the shot when it becomes available." This year, the first doses were available at the end of August.
Manning said the vaccine is the same whether you get your shot at your doctor's office, at an urgent care clinic, a drug store or through your employer, and he's encouraging everyone to get vaccinated.
Some senior citizens may want to wait a month for the high-dose vaccine. "We are experiencing a delay in the high-dose vaccine for seniors," Manning said. "It really is the best choice for them since it provides a low level of potential side effects with a much better immune response to the shot. If I was 65 or older, that's the only reason I would wait."
The American Academy of Pediatrics is urging all eligible children and all health care workers to get flu shots. In previous years, an estimated 90 percent of pediatric deaths occurred in unvaccinated children. During the 2014–2015 flu season, 145 children died from influenza-related illness and many of these children had no underlying medical condition, the pediatric group reported.
"Parents must consider flu vaccine an essential vaccine for their children," said Dr. Wendy Sue Swanson, a spokesperson for the American Academy of Pediatrics.
Dr. Henry Bernstein, author of the policy statements recently published by the pediatrics group, added: "We cannot always anticipate how severely it will affect different groups of people. Being immunized with the flu vaccine every year significantly reduces the risk of your child being hospitalized due to flu, and it protects other vulnerable members of your family and community."
The American Academy of Pediatrics recommends that all children older than 6 months of age receive the vaccine. Also, children ages 6 months to 8 years old need two doses this flu season if they have had fewer than two doses of flu vaccine before July 2015. The sooner a child is scheduled for the flu shot the better protected he or she will be, according to the American Academy of Pediatrics.
The group also said that many people at high risk for flu and related illness receive more frequent medical care, meaning they expose health care workers to the virus. By getting flu shots, health care workers not only protect themselves, but also reduce the risk of infecting these vulnerable people.
The American Academy of Pediatrics reports that during the 2013–2014 flu season, only 75 percent of American health care workers got a flu vaccination. That is why the organization is calling for mandatory vaccinations for all health care workers. At Novant Health, all employees are required to get annual flu vaccines.
To protect yourself and your family from the flu this year, call today to schedule a flu shot with your primary care provider for your loved one or yourself. If you don't have a primary care provider, click here to find one.
The effectiveness of the flu vaccine can range widely from season to season, according to the CDC. Last season, the vaccine was only partly effective at immunizing people from the flu. Nonetheless, Manning said people who got the flu shot were better protected with it than without it.
This year, officials at the CDC say the vaccine appears to be effective to known strains of the flu. The researchers made the announcement recently at a press conference following testing of vaccine on 199 flu samples.