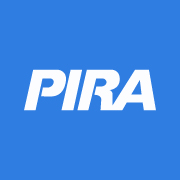 Going into the Tour, the thought process was that the western Belt would be able to carry its eastern counterpart, said Meyer
New York, NY (PRWEB) September 23, 2015
PIRA Energy Group, a leader in global energy market analysis, announced today its findings from its annual crop tour. For the ninth consecutive year in a row, Pete Meyer, head of PIRA's Agricultural Retainer Service, participated in the Midwest Crop Tour that travelled from Ohio to South Dakota in late August. While it was his first trip to the western side of the Tour after spending 8 years participating on the eastern leg, Pete came back with some pretty interesting insights after getting both his hands dirty and his boots muddy while covering close to 4,000 miles of driving for PIRA's retainer clients.
"Going into the Tour, the thought process was that the western Belt would be able to carry its eastern counterpart", said Meyer, "but with so much pressure on the west to produce record yields, we found that it (western Belt) might fall a bit short." Meyer was referring to the 2015 corn and soybean crops as a "split crop". East of the Mississippi River has seen lower than expected corn and soybean yield expectations due to flooding and record rainfall during the growing season, while west of the Mississippi, with the exception of Missouri, has seen mostly ideal conditions.
"The Tour took a record number of samples this year, over 1,400 in both corn and soybeans, in 8 states over 4 days and the results in corn pointed to a lower than anticipated yield in the states sampled. Based on the raw data, it would appear to us that the USDA has overstated corn yields by 3 to 3.5 bushels per acre based in their September 1st numbers." Meyer went on to say, "It's very difficult to get a handle on the eastern crops due to the amount of variability in the fields. Unlike in 2014, when record yields were produced by many, the crops are not nearly as consistent in the east." Meyer went on to explain that in some areas the difference between fields was over 30 bushels per acre on fields just across the road from each other. He also said that variability is typically an indication of poorer yields inside the fields, and leads to questions about the validity of so-called government "test plots". The variability seen in the east will be the main driver for yet another visit to the Midwest in late October, his fourth this year, said Meyer. "There's no substitute for seeing these crops for yourself as an analyst. My trip in October will be an opportunity to visit with a wide array of farmers and get real-time yield data as the crops are being harvested. It's something we do every year, but this year's corn variability makes these late-season checks all the more important."
In soybeans, Meyer was much more impressed. "Soybeans are a crop that's made in August and September. The rains we fought through on the first few days of the western Tour were very beneficial to the crops in that area", Meyer noted. After the Tour, in their September World Agricultural Supply and Demand Estimate, the USDA raised their soybean yield to 47.1 bushel per acre, just .7 bushel per acre below last year's 47.8 bushel per acre which resulted in record crop production. "Our concern coming off Tour centered mostly on beans per pod. It looked to us that the beans were limited, mostly 2 and 3 beans per pod, rather than the 4 we like to see."
Meyer concluded by saying that the farmer's mood is pretty dismal. "No matter where you looked, or who you talked to, everyone is concerned about these low prices. For many, they are producing crops that will be sold for much less than the cost of production this year. In all our years, we've never seen so much used farm equipment on dealer lots as in 2015, another telling sign on the poor health of the farm economy. Without a dramatic increase in corn and soybean prices, there's a major shakeout coming soon unfortunately."
About PIRA Energy Group
Established in 1976, PIRA is one of the leading energy market analysis firms, providing the total view of the energy market so its clients can make the best business decisions possible. Currently, more than 500 companies located in 60-plus countries retain PIRA. These include international integrated majors, national oil and gas companies, independent producers, refiners, marketers, oil and gas pipelines, electricity and gas utilities, major industrials, airlines, trading companies, financial institutions, and government agencies.
For more information about PIRA's Agriculture Service, please visit here
Contact:
PIRA Energy Group
Chief Marketing Officer
Jeff Mancini, +1-646-448-6369
jmancini(at)pira(dot)com