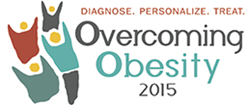 Rice Lake, Wis. (PRWEB) September 25, 2015
For bariatric health professionals who want better results for their patients and a faster return on their investment, Rice Lake will display three multi-frequency body composition analyzers (BCAs) at Overcoming Obesity 2015, September 30-October 4 at the Omni Shoreham Hotel in Washington, D.C. Ideal for well-established, busy weight loss centers or up-and-coming medical offices, Rice Lake's selection of BCAs use the most advanced bio-electrical impedance analysis as a health assessment tool. Visit booth #406 to receive a complimentary body composition analysis and speak with product expert, Joe Giglio.
Rice Lake's Competitor Series BCA is available in three different models: D-1000-3 Full Body, D-1000-2 Upper, and D-1000-1 Lower. All models come with a built-in printer that immediately provides a detailed breakdown of the analysis. Get more in-depth results with Rice Lake's Body Pass™ software to maximize health data management.
The X-Contact 356 BCA factors in age and gender as well as height, weight and bio-electrical analysis, recognizing that the human body is composed of complex shapes and uneven composition. The X-Contact 356 delivers an even more precise calculated measurement. Bluetooth® is optional and a QR code is included to track results with a smart device.
The X-Scan Plus 950 BCA takes health assessment to the next level. In addition to bio-electrical impedance to obtain a multi-segmental body composition analysis, the X-Scan Plus 950 has optional consulting programs, an ultrasonic height meter, an ankle electrode and a Child mode. Bluetooth® is standard and Wi-Fi is optional.
Rice Lake Weighing Systems is an international leader in the manufacture and distribution of weight-related products and process-control equipment. Within this ISO 9001 registered company, progressive new technologies merge with the wisdom of industry experience and create the future of weighing through cutting-edge research and design.