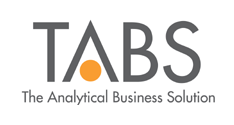 Shelton, CT (PRWEB) September 24, 2015
TABS Group, a leading consumer and retail analytics firm, announced today a complementary webinar on Wednesday, September 30, 2015 at 2 p.m. Eastern presenting the results of the Third Annual Consumer Value Study on Consumables. TABS Group CEO and Founder, Dr. Kurt Jetta, will provide updated insights in the shopping behavior of US shoppers for consumables products. The annual study tracks what, if any, impact the emerging channels of value, natural foods and online are having on the consumables sector.
The 15 consumables categories analyzed were carbonated beverages, salty snacks, cereal, yoghurt, water, ice cream, cookies, fruit juice, refrigerated juices, crackers, frozen pizza, frozen novelties, candy, popcorn, and isotonics. During the webinar, attendees will learn:

How many types of consumables were purchased over a 12 month period.
What were the types and frequencies of purchases.
What outlets were consumables purchased in.
What outlets did consumers use for purchasing consumables most regularly.
What types of deal tactics did consumers use for their consumables purchases.
What deal tactics were the most effective.
WHAT: Third Annual Consumer Value Study on Consumables
WHEN: Wednesday, September 30, 2015 at 2 p.m. Eastern
REGISTRATION: Registration is available online here.
WHO: Dr. Kurt Jetta, Ph.D., president and founder of TABS Group
About TABS Group, Inc.
Operating since 1998, TABS Group, based in Shelton, CT, is a technology-enabled analytics firm. Its mission is to simplify and improve the way analytics are conducted in the consumer products industry. Primary services are TABS CatMan Advantage™, an outsourced category management solution, TABS WorldView®, a global business intelligence tool, and TABS Promo Insight™, a cloud-based software and consulting service that helps companies measure, plan and optimize trade spending. Please visit http://www.TABSGroup.com.