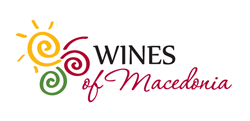 New York, NY (PRWEB) September 24, 2015
Wines of Macedonia, an organization that unifies and promotes the work of Macedonian wine producers (http://www.winesofmacedonia.mk), announces their first promotional campaign in the US market in an effort to raise awareness among US trade. Wines of Macedonia has retained Colangelo & Partners Public Relations (http://www.colangelopr.com) to execute the integrated communications program. The campaign, which runs this fall, will introduce the US market to the varying styles and unique characteristics of wine produced in Macedonia through media relations, trade outreach, educational seminars and an exclusive walk-around tasting.
Macedonia has a rich history of wine making dating back 4,000 years. Located in the middle of the Balkans just north of Greece, Macedonia's position along one of Rome's largest roads led to important developments in the country's wine production. During the rise of Christianity, churches and monasteries produced the best wines in the region. After centuries of political and economic turmoil, Macedonia declared its independence in 1991, leading to the privatization of state owned wineries. This transformation sparked the restructuring of old wineries and the development of new ones, led by winemakers devoted to improving their craft and putting quality wines that reflect the uniqueness of Macedonia's terroirs on the map.
The Wines of Macedonia grand tasting event will be held at the famous 21 Club in New York City (http://www.21club.com) on Tuesday, October 20th with a guided seminar led by Master Sommelier Fred Dexheimer from 11:30AM — 1:00PM followed by a walk-around tasting from 1:00PM – 2:30PM. The tasting will showcase wines from the country's leading producers, representing the key wine growing regions.
Members of the wine trade and press may register to attend the walk-around tasting at https://winesofmacedonia.eventbrite.com/. Seminars by invite only.
ABOUT WINES OF MACEDONIA
Wines of Macedonia unifies the work of Macedonian wine producers; the organization is committed to promoting the quality and image of Macedonian wine throughout the world. The Association is established as an NGO (non-governmental organization) to represent common interests of its members and to provide strategic support to the Macedonian wine sector including developing the wine and viticulture industry in Republic of Macedonia as well as building an umbrella recognition of Macedonian wines in regional and international markets.