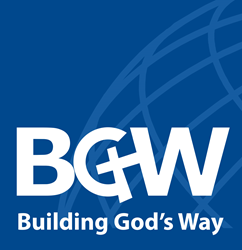 (PRWEB) September 24, 2015
Building God's Way (BGW), a nationwide architecture firm that offers a broad network of services to churches, Christian schools and Christian colleges, surpassed a major milestone recently, completing its 700th design project.
Established in 1998, BGW has served Christian ministries of all denominations throughout the U.S. Through a nationwide network of builder partners who are leaders in church and school construction, BGW designs have accounted for nearly 7 million square feet of ministry facilities.
BGW Founder Dan Cook pioneered a number of innovative programs that have revolutionized the way ministry facilities are designed and built, delivering a consistent 20-30% savings compared to average construction costs. These unique programs were all founded on Biblical principles of stewardship, relationship and outreach.
A visionary architect, developer and builder with a heart for helping ministries adapt to cultural change, reach the next generation and sustain their ministries in a changing economic environment, Dan Cook is also the author of the upcoming book "10 Tsunamis Impacting Ministries", which will be published this fall.
BGW has continuously evolved over the years, adding consulting services and programs that go beyond just design and construction and provide ministries of all sizes with comprehensive and turn-key solutions for growth and expansion. Today, BGW's network of Kingdom building services includes divisions that assist ministries with fundraising and development, church growth, finance, for-profit integration, biblical entrepreneur training, A/V technology, building supply, furnishings and more.
BGW is presenting a seminar series this fall in 10 cities, called "REAL Church Buildings", where hundreds of church leaders will learn about the unique BGW approach and the many solutions available exclusively to ministries. For more information, visit the BGW Web site or call 866-249-8484.