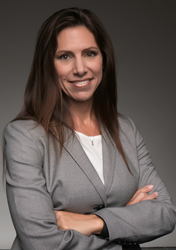 St. Augustine, FL (PRWEB) September 28, 2015
Dr. Betina Malhotra has been named director of the online Doctor of Education (EdD) and Doctor of Health Science (DHSc) post professional programs at the University of St. Augustine for Health Sciences.
Dr. Malhotra has more than 20 years of teaching experience, including several in the programs she now leads. She has a PhD in Education from Rutgers University where she developed an innovative methodology for teaching science and redefined the understanding of how humans develop scientific reasoning skills. She has studied adult education and online learning, worked extensively in ensuring program accreditation and developed curricula for online and face-to-face learning environments in higher education. Recently she coordinated community-service-based project learning activities for college students in the Jacksonville area.
Before entering education, she worked as a research assistant and patient specialist at Memorial Sloan Kettering Cancer Center conducting neuro-diagnostic tests and functional MRI research. Her initial research interest was Parkinson's disease, and she developed a behavioral model for testing genetically modified neural cell replacement therapy at the State University of New York, where she earned an MA in Biopsychology. At California State University at San Bernardino, she earned a BS in Neuroscience studying Parkinson's disease from a cellular perspective.
The online EdD program is designed for health sciences professionals and others who want to teach their professions at the postsecondary level. Courses focus on helping students develop instructional skills in areas such as curriculum development, educational theory and classroom delivery. Admission is open to professionals who have a master's or doctoral degree and at least three years of professional experience.
The online Doctor of Health Science (DHSc) is designed for physical therapists, occupational therapists, and athletic trainers who want to make a greater contribution to their field through clinical practice, research or teaching. Admission is open to physical and occupational therapists and athletic trainers who have a master's degree or clinical doctoral degree and who are licensed and/or practicing in their profession with a minimum of three years of experience in a clinical setting.
About Us
The University of St. Augustine for Health Sciences (USA) is a graduate institution that emphasizes health science education through innovative quality classroom and distance education. Founded in 1979, USA has locations in San Marcos, California; St. Augustine, Florida; and Austin, Texas. USA offers degree programs in physical therapy, occupational therapy, athletic training, education and health science, as well as residency, fellowship and continuing education programs. For more information, visit http://www.usa.edu. USA is a member of Laureate International Universities, a network of more than 80 institutions in 28 countries and one of the most significant global higher education providers for health sciences. For more information, visit http://www.laureate.net.
###