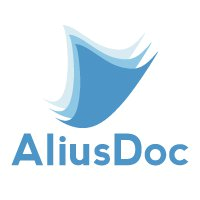 ...clients are able to seamlessly handle a mix of claims in old and new formats...
Waltham, MA (PRWEB) September 28, 2015
Health insurance companies and their contracted BPOs have diligently worked to identify, plan and implement changes to their systems and processes for the upcoming switchover to ICD-10 coding. "With our clients handling multiple system upgrades, AliusDoc's AD-MedClaims was designed to ease their overall burden during the process by handling all of the possible different claim versions. The solution's market-leading throughput and accuracy also means that any temporary increases or backlogs of claims associated with testing and switching to new systems can be handled with the minimum amount of human resources." noted Rich Caproni, Director of Strategy and Business Development for AliusDoc.
"The latest version of AD-MedClaims delivers the same advantages for processing incoming medical claims such as market-leading throughput and accuracy for all formats. Additional enhancements include more features to enable BPOs to efficiently and intelligently support multiple customers, with differing needs, decreasing costs and increasing competitiveness," stated Fatali Karimi, CEO of AliusDoc.
The solution adds additional efficiency and accuracy when capturing from photocopies and faxes, as well as the usual dropout forms. "The solution can be installed on-site or within our clients' cloud-based solution, easily integrates into existing workflows, and requires no other software (i.e., SharePoint or other specific database), noted Paul Traite, CTO. "AliusDoc's industry veterans also offer the necessary expertise and specific modules to replace widely-used older, end-of-life claims capture products, such as EMC/Captiva's ClaimPack™."
"AD-MedClaims has been specifically created and priced for the insurance company and BPO market. Flexible pricing options are offered to fit different capital cash flow needs and can deliver almost immediate savings.
About AliusDoc, LLC
AliusDoc provides document imaging solutions, data capture and I/OCR technologies. AliusDoc possesses extensive knowledge of forms processing applications within the horizontal marketplace as well as specific vertical application expertise within the healthcare, financial, and government sectors. AD-MedClaims is built on top of AliusDoc's AD-SCI™ advanced data capture product platform, which can be configured to tackle any capture challenge.