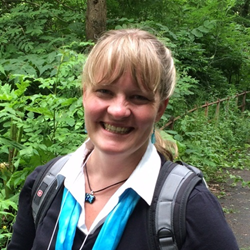 Yorba Linda, CA (PRWEB) September 23, 2015
The extracellular vesicle (EV) research field has dramatically increased in the last five years. Using a high-speed flow cytometric sorter, EVs may be isolated at high rates such that researchers can differentially separate, isolate and characterize the EVs for downstream analysis. EVs contaminated with proteins, dye or antibody aggregates of the same size, but different mass, can be characterized based on these physical properties in the analytical ultra-centrifuge. This presentation focuses on characterizing the EVs on an XLA/I AUC and dynamic light scatter isolated by flow cytometric sorting.
Beckman Coulter is sponsoring a new educational webinar, "Extracellular Vesicle Isolation by Flow Cytometric Sorting and Characterization by Analytical Ultra-Centrifugation and Dynamic Light Scatter", which will discuss sorting stained EV populations on a high speed sorter to provide for their visualization, separation and characterization. The speaker is Carley Ross, a Staff Development Scientist from Beckman Coulter Life Sciences Research and Development, who has been aiding in the development of the MoFlo Astrios and Astrios EQ as well as her current work on the analytical ultracentrifuge (AUC).
Carley Ross has been awarded two patents, one in flow cytometric sorting and the other for Extracellular Vesicle work on the AUC. In addition, she has been awarded the corporate Excellence in Values for her work ethic and two Excellence in Innovation for her collaborative work on projects for the Astrios. Dr. Ross received her Ph.D from Colorado State University from the Cell and Molecular Biology program with a focus on Mammalian Mutation Assays on a flow cytometer. She then did post-doctoral work in biochemistry by studying the development of yeast prions with a focus on molecular and protein science. Dr. Ross' focus is to bring Beckman Coulter's technology to the cutting edge with small particle detection of extracellular vesicles on both the flow cytometry and AUC platforms.
The complementary webinar, hosted by LabRoots, will be presented on October 1, 2015, at 9:30am Pacific Time.
For full details and free registration, click here.
About Beckman Coulter:
Beckman Coulter Life Sciences' mission is to improve the health of people around the world. A global leader in research automation, flow cytometry, centrifugation, cellular analysis, genomics products, and particle characterization, they provide sophisticated tools for basic biological research, including: causes of disease; potential new drug development and advancing clinical research. Beckman Coulter Life Sciences delivers the highest quality solutions and customer support — a commitment to excellence that's evident in everything they do.
About LabRoots:
LabRoots is the leading scientific social networking website and producer of online educational events and webinars. And we are a powerful advocate in amplifying global networks and communities, and contributing to the advancement of science through content sharing capabilities and encouraging group interactions. Founded in 2008, LabRoots emphasizes digital innovation in scientific collaboration and learning. We have become a primary source for current scientific news, webinars, virtual conferences and more. Join for free and become part of the largest scientific learning community in the world.