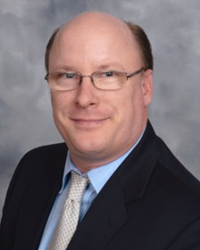 "From a legal perspective, there are significant benefits to having historical records in one archive that are easy to access and information that is searchable and relevant."
South Bend, Indiana (PRWEB) September 24, 2015
eDiscovery costs during an audit or litigation quickly are becoming large ticket items with price tags that can reach up to $30,000 per gigabyte.(1) Plus, discovery costs continue to rise due in part to large portions of irrelevant data going into litigation. There is a better way to efficiently and cost effectively maintain electronic records in formats that work for a variety of future needs from managing patient care to being prepared for audits and litigation.
Harmony Healthcare IT and Warner Norcross & Judd have co-authored a white paper to showcase best practices for healthcare providers to mitigate legal risks, retain required data—especially in the case of system replacement—and build a cross-functional team to define a long-term data management plan that uses technology in a searchable and HIPAA-compliant format. Lowering overall health record retention costs with an eye on information efficiency and compliance are key points covered in the report.
Six Tips for Managing Electronic Health Records (EHR) Cost and Risk
1. Reduce discovery costs by getting rid of Redundant, Obsolete and Trivial (ROT) data
On average, 1,000 pages have been preserved for every page entered as an exhibit - too often, too much unnecessary data has been preserved and drawn into discovery
Discovery costs can range from $5,000 to $30,000 per gigabyte(2)
2. Conduct audits to validate or refine your record retention process
3. Maintain a solid retention schedule to avoid guesswork and unnecessary risk
4. Preserve records for the proper length of time (duty to preserve medical records can range from five to 25 years, depending on jurisdictions and records types)
5. Maintain a solid legacy data archive to provide easy and efficient retrieval
6. Plan carefully to avoid unexpected expenses. Approximately 80 percent of policy implementation cost is for change management which can be controlled with early planning
Archives Take on Increased Role in System Replacement
Healthcare providers tapped with mapping out a long-term health record retention strategy also are faced with technology changes and system upgrades. Many early adopters to EHR now are replacing and consolidating older systems, which sparks emerging issues for managing legacy data. There likely are paper records, electronic records, records from acquired or obsolete practices and several different legacy systems within each healthcare organization's data landscape. A well-oiled archive can be part of a smart legacy data management plan.
"In most cases, we migrate the last two years of recent data into the healthcare provider's new go-forward system, and utilize a specially formatted archive to preserve the large volume of electronic records that need to be stored efficiently and cost effectively sometimes for ten years or more," said James E. Hammer, PMP, Vice President, Product & Program Management at Harmony Healthcare IT. "From a legal perspective, there are significant benefits to having historical records in one archive that are easy to access and information that is searchable and relevant."
The paper suggests an enterprise-wide approach to managing EHR. This includes convening representatives from legal, compliance and IT early in the process so that every aspect of data management and retention requirements is included in the organization's long-term plan.
"There may be ideas from other divisions that make sense to incorporate now instead of downstream," said Dawn Garcia Ward, Senior Counsel at Warner Norcross & Judd LLP in Holland, Michigan. "For example, some organizations are adopting remote, limited access for lawyers to access specific data contained in the EHR systems. This includes another layer of authenticating a user to have read-only login privileges, but may provide efficiencies during eDiscovery or audit. Another issue that supports efficient medical record retrieval is the continued focus on "commonizing" key patient data that can be exported in a standard format and shared with other healthcare providers and the legal community."
To download the white paper, visit one of the sites below:
http://www.healthdataarchiver.com/legal-focus/
http://www.wnj.com/publications/
About Warner Norcross & Judd LLP
By providing discerning and proactive legal advice, Warner Norcross & Judd LLP builds a better partnership with its clients. Warner Norcross provides full life-cycle support for business data, from data creation to disposition and everything in between, including eDiscovery and data privacy solutions. As a premiere corporate law firm, Warner Norcross attorneys have the business acumen and legal expertise to confront any issue throughout an organization's data lifecycle and provide legally defensible counsel. Warner Norcross is a corporate law firm with 230 attorneys practicing in eight offices. For more information, visit: http://www.wnj.com
About Harmony Healthcare IT
Since 2006, health IT analysts at Harmony Healthcare IT have extracted demographic, financial, clinical and administrative data for hundreds of healthcare providers - both ambulatory and acute. Headquartered in South Bend, Indiana, the company employs experts in data extraction, migration, archival, integration and analytics to provide its clients with trusted and seamless data solutions. Working with hundreds of systems, billions of records and terabytes of data, Harmony Healthcare IT provides clients with access to historical records. Simply. For more information, visit: http://www.healthdataarchiver.com
Sources:
1. Degnan D., Accounting for the Costs of Electronic Discovery. Minnesota Journal of Law, Science & Technology. 2011;12(1):151-190.
2. Duke University, Litigation Cost Survey of Major Companies, 2010.