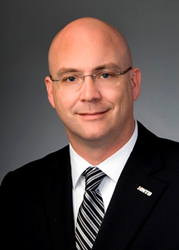 Adam brings a diverse background to this position that includes both procurement and public-private partnership experience
COLUMBUS, Ohio (PRWEB) September 25, 2015
Adam Sheets has joined HNTB Corporation as manager of strategic advisory services and associate vice president. He is based in the firm's Columbus, Ohio, office.
Sheets adds his expertise to the list of advisory services HNTB currently offers infrastructure clients across the country, which includes financial, policy, legal, procurement, governance and efficiency, and revenue generation.
"Adam brings a diverse background to this position that includes both procurement and public-private partnership experience," said Brad Guilmino, HNTB national director of infrastructure management services. "As the firm continues to provide comprehensive advisory services to its infrastructure clients, Adam's range of expertise will serve as a valuable asset to help clients meet the needs of their customers and succeed in their endeavors."
Sheets brings 10 years of legal and policy experience, including seven years working with the Ohio Department of Transportation. He most recently served as a senior project manager with ODOT's Division of Innovative Delivery for the department's public-private partnership program, where he provided legal and policy advice.
Sheets has developed written policies and procedures for P3 transactions and drafted revisions to Ohio's P3-enabling legislation. He has worked with multiple entities to address comments and concerns related to a developing P3 program, including the Federal Highway Administration, the Ohio Governor's Office, the American Council of Engineering Companies and the Ohio Contractors Association. Additionally, he has negotiated a Transportation Infrastructure Finance and Innovation Act loan.
Sheets earned a Juris Doctor degree from The Ohio State University and a Bachelor of Arts from Ohio University.
About HNTB
HNTB Corporation is an employee-owned infrastructure firm serving public and private owners and contractors. With more than a century of service in the United States, HNTB understands the life cycle of infrastructure and addresses clients' most complex technical, financial and operational challenges. Professionals nationwide deliver a full range of infrastructure-related services, including award-winning planning, design, program management and construction management. For more information, visit http://www.hntb.com.