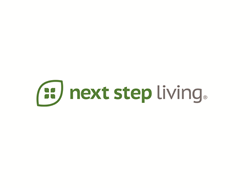 Boston, MA (PRWEB) September 24, 2015
This coming winter, energy bills are expected to mirror last winter's steep costs for homeowners who saw their bills dramatically spike. National Grid in Massachusetts, for example, estimates a 20% increase in November — less than last winter but still troublesome to homeowners on a budget. To support October Energy Action Month and get winter-ready, Next Step Living, a leading provider of energy solutions, recommends taking a wellness check of homes now to identify ways to save energy and money.
Next Step Living has created a new video series to celebrate Energy Action Month. Each week the YouTube channel series will feature a different energy savings tip, and all month long, Next Step Living will share tips using hashtag #EnergySavingTips on its social media handles. The first tips are live now on a dedicated site: http://www.NextStepLiving.com/EnergyActionMonth2015
"Homeowners can save money on utility bills with quick fixes like LED light bulbs, and longer range projects like improving home insulation. Next Step Living's video series gives homeowners an energy savings menu to choose from to help them get in the best, sustainable shape for winter," said Next Step Living Vice President of Operations and Division Manager Dave Boettcher.
Energy Action Month videos will highlight these energy savings topics:

How to lower your water heating bills, which can constitute about 25% of your utility bill costs.
The importance of knowing your 'R-Value' and its impact on home energy efficiency. R-Value is a measure of the level of thermal resistance, or simply, the effectiveness of your home's insulation against the loss of heating or cooling. Effective insulation can save you up to 20% on your heating and cooling costs.
How to use LEDs to save electricity. Swapping out incandescent bulbs with energy-saving LEDs is an instant way to cut down on your utility bills, save money and make your home energy-efficient.
Ways to air seal your home to prevent energy waste, save money and get rid of drafts. Air sealing all parts of your home is a key measure to prevent energy loss and cut down your electric bills. Air sealing minimizes the flow of air going in and out with caulking or foam filling holes and cracks throughout your house.
"Next Step Living welcomes Energy Action Month as a means of alerting our Northeast homeowners to sustainable measures they can take to reduce their carbon footprint and also save money," said Boettcher. "To us at Next Step Living, sustainability is our year round passion. To date we have helped more than 115,000 customers save more than $50 million in annual energy savings," he noted. "The savings are the equivalent of taking more than 20,000 cars off the road, and avoiding more than 110,000 metrics tons of CO2 emissions."
Other Energy Action Month Activities
Next Step Living is planning several Energy Action events throughout the month of October with its community and corporate partners, such as recognizing the sustainability achievements of Newton, Mass. by performing the City's 2,500th home energy assessment with city government officials and members of Green Newton, a non-profit that creates sustainable solutions for the City. Next Step Living will also celebrate Energy Star Day October 27th with special tips related to home appliance use.
About Next Step Living
One of the fastest-growing companies in the country, Next Step Living is a leading provider of energy solutions in the Northeast. With its cornerstone top-to-bottom home energy assessment to identify ways to save money and energy, Next Step Living and its expanding portfolio of energy-saving solutions makes it easy to take immediate action towards living more sustainably, affordably and comfortably. Headquartered in Boston's Innovation District, the Next Step Living team is at the forefront of a more sustainable future. Please visit NextStepLiving.com for more information.