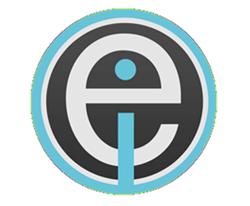 "It is humbling to know that we are impacting the careers of our artists," said Eshy Gazit, CEO of Effective Immediately PR.
New York, New York (PRWEB) September 24, 2015
Eshy Gazit, CEO of Effective Immediately Public Relations, is proud to announce that his firm has been selected as one of the most influential music public relations agencies of 2015. Ranked number two by 10 Best PR, based on qualitative and quantitative statistics and client feedback, EI PR was recognized for its diverse roster of emerging artists, seasoned publicists and top-­tier results.
Only on its fourth year, EI PR has tremendously expanded, with headquarters in New York City and Los Angeles. In addition, CEO Gazit, in his passionate support of emerging artists, added a myriad of services to give artists the ultimate marketing and promotion experience. This include label services such as radio promotion, branding, social media marketing, creative consultation, booking and events production.
2015 has proven to be a banner for EI PR in terms of growth and emerging artist services. With press placements ranging from Rolling Stone to the Late Show with David Letterman, BBC Radio, New York Times, Complex Magazine, NPR All Songs Considered, Billboard, Noisey, Nylon Magazine, Teen Vogue, Consequence of Sound and more, and consistent participation with critical music festivals including South By Southwest and CMJ, "it has always been our mission since our inception to insure that our emerging artists receive the proper guidance and development in all aspects of their journey," said Gazit. "It is humbling to know that we are impacting the careers of our artists."
For Gazit, with his contagious optimism and vision, he continuously strives to improve and expand his company's efforts in providing artists the opportunities and results necessary to fulfill their endeavors. This achievement proves that Effective Immediately PR is a music company that is a force to be reckoned with. Stay tuned for more! For further information on Effective Immediately PR, please visit http://www.EffectiveImmediatelyPR.com.