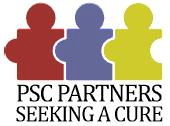 Sherborn, MA (PRWEB) September 24, 2015
Bike tour operator, Great Freedom Adventures, in collaboration with sponsor Hayes Management Consulting Firm, announces Pedal for PSC Charity Bike Ride. The proceeds from this three-day charity bike tour, scheduled for September 25–27, 2015 will benefit PSC Partners Seeking a Cure Foundation. Cyclists will explore the ocean views, winding roads, and iconic lighthouses of Martha's Vineyard while raising awareness and funds for the fight against Primary Sclerosing Cholangitis (PSC), a progressive disease of the bile ducts of the liver.
PSC is a rare, yet incurable disease that causes severe inflammation in the liver's bile ducts and can eventually lead to cirrhosis, a condition that requires many patients to undergo a liver transplant. The cause of this disease is little understood and the current treatments are minimally effective. Patients suffer with jaundice, pain, extreme fatigue, infection in the bile ducts and severe itching. Pedal for PSC participants seek to raise much-needed funds for research into treatments, and ultimately, a cure.
Partners Seeking a Cure Foundation is a nonprofit organization that is dedicated to providing PSC patients and their caregivers with education and support and to funding promising research initiatives. More information about the foundation and Pedal for PSC can be found at http://pscpartners.org/. To support a favorite Pedal for PSC team or rider, or to simply donate funds towards furthering PSC Partners Seeking a Cure's mission of eradicating the disease entirely, individuals can make a donation here.
The 2015 PSC Charity Bike Ride is sponsored by Hayes Management Consulting Firm, a nationally-renowned healthcare consulting firm and software developer based in Newton, MA that works to improve the efficiency, technology, and revenue of healthcare organizations as they seek to evolve with the rapidly shifting modern healthcare landscape. To learn more about the mission of this consulting firm, visit: http://www.hayesmanagement.com.
The itinerary for this exciting three-day Martha's Vineyard cycling adventure includes an opening day warm-up ride where riders will pass by the iconic and colorful gingerbread cottages in Oak Bluffs, zip along bike paths bordered by sandy beaches and saltwater ponds, and dine together in historic Edgartown. On Saturday September 26, the "challenge" day of the tour, guests choose between cycling 50k or 100k, the latter entailing a circumnavigation of the entire island. Day three's victory ride to the famous South Beach offers participants the opportunity to stretch their legs, while celebrating their successful completion of the ultimate challenge—awareness and funds raised, miles biked, and support given to those suffering from PSC.
To make a donation for this important cause, go to: https://pscpartners.myetap.org/fundraiser/2015PedalforPSC/
For more information about the event visit: http://www.greatfreedomadventures.com/charity-bike-ride-marthas-vineyard.html
About Great Freedom Adventures
Great Freedom Adventures offers bike tours and multi-sport adventures in New England and New York regions possessing a unique diversity of natural beauty and cultural interests. These distinctive tours include a wealth of additional activities such as kayaking, hikes, nature walks, history tours, sunset sails, wine and beer tastings, demonstrations and more, providing guests with a full-sensory experience and an insider's perspective. The tour packages include upscale lodging, most meals, side excursions, admissions, region-specific costs, bike rentals, maps, guides and van support. Scheduled tours are three to six days in duration and custom and private tours are available. Great Freedom Adventures also runs single- and multi-day corporate outings, team-building and fundraising events. Please see the website for additional information and for specific details on each tour. http://www.GreatFreedomAdventures.com