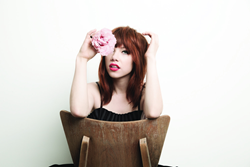 "I've always loved horses and show jumping and I can't wait to see the world's best riders compete in Barcelona and then get on stage and perform for them! It's going to be amazing!" Carly Rae Jepsen
(PRWEB UK) 24 September 2015
Global pop icon Carly Rae Jepsen will be singing at the closing ceremony in Barcelona
Carly Rae Jepsen will be performing live at the closing ceremony of the €2.3 million Furusiyya FEI Nations Cup™ Jumping Final in Barcelona (ESP) on Saturday 26 September.
The Canadian superstar will be singing on Saturday night at the world's richest team final, staged at the Real Club de Polo de Barcelona. The iconic Club, venue for the equestrian events at the Barcelona Olympic Games in 1992, celebrates its 104th anniversary show this year.
Teams from 45 nations took part in 19 qualifiers around the globe, with 19 countries qualifying for the Final in Barcelona, where they'll compete for a total prize fund of €2,362,500. FEI Nations Cup™ Jumping is the world's oldest and most prestigious team jumping event, celebrating 106 years of competition.
Carly Rae Jepsen shot to fame in 2012 after her single Call Me Maybe reached number one in 18 countries worldwide. She has since released a number of smash hits, including I Really Like You and Run Away With Me.
Carly Rae was thrilled with the invitation to perform at the closing ceremony in Barcelona, where she will be showcasing some of her greatest hits, as well as tracks from her new album Emotion, which is out now.
"I am really excited to be performing at the closing ceremony for the Furusiyya FEI Nations Cup Final", Carly Rae said. "I've always loved horses and show jumping and I can't wait to see the world's best riders compete in Barcelona and then get on stage and perform for them! It's going to be amazing!"
Ingmar De Vos, FEI President said: "We are so happy to have Carly Rae Jepsen performing at the closing ceremony. She's a global pop icon and she's going to be singing at a world-class event. We are really looking forward to seeing her perform as the wrap-up to the Furusiyya FEI Nations Cup Final, the highlight of our outdoor jumping season."
Notes to Editors:
About the Furusiyya FEI Nations Cup™ Jumping Final
A massive line-up of 19 countries have qualified through leagues all over the world to compete at the Furusiyya FEI Nations Cup™ Jumping Final 2015, targeting a total prize fund of €2,362,500.
Australia, Belgium, Brazil, Czech Republic, Egypt, France, Germany, Great Britain, Ireland, Italy, Mexico, Netherlands, Poland, Qatar, Spain, Sweden, Switzerland, USA and Venezuela will be bidding for the title of Furusiyya FEI Nations Cup™ Jumping 2015 champions.
The Furusiyya FEI Nations Cup™ Jumping series was created by His Highness Prince Faisal bin Abdullah bin Mohammed Al Saud of Saudi Arabia and a four-year €16 million sponsorship package was agreed with the FEI in December 2012.
The FEI's top partner, Swiss watchmakers Longines, are Official Timekeepers.
For further information on the Furusiyya FEI Nations Cup™ Jumping Final 2015 visit http://www.csiobarcelona.com
About Fédération Equestre Internationale (FEI) http://www.fei.org
The FEI is the world governing body for horse sport recognised by the International Olympic Committee (IOC) and was founded in 1921. Equestrian sport has been part of the Olympic movement since the 1912 Games in Stockholm. The FEI is the sole controlling authority for all international events in the Olympic sports of Jumping, Dressage and Eventing, as well as Driving, Endurance, Vaulting and Reining. The FEI became one of the first international sports governing bodies to govern and regulate global para sport alongside its seven able-bodied disciplines when Para-Equestrian Dressage joined its ranks in 2006. The FEI now governs all international competitions for Para-Equestrian Dressage and Para-Driving.