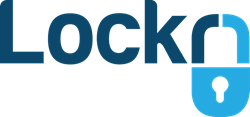 "With Lockr available exclusively to our customers, sites can now manage keys according to industry best practices and have an extra layer of security throughout the entire development lifecycle."
Seattle, WA (PRWEB) September 24, 2015
Cellar Door Media, a premiere web solutions and services agency, announced the launch of Lockr, the first managed encryption and key management service integrated with the Drupal content management system (CMS), during the Drupalcon convention in Barcelona, Spain. Lockr enables Drupal websites to effortlessly protect API keys (Mailchimp, FedEx, Amazon S3, etc.) and encryption keys offsite, allowing the website to meet security best practices.
Launching exclusively on Pantheon, the leading Website Management Platform, Lockr is available at no cost for developers, and once a site releases into production, pricing starts at just $30 per month. With plans ranging from Personal to Enterprise, Lockr can easily scale based on a website's size and needs. For businesses who need to meet specific compliance requirements (PCI DSS, HIPAA, FISMA, etc.), Lockr can provide a dedicated FIPS 140-2 compliant key manager.
"We are proud to launch Lockr exclusively to Pantheon's customers," said Chris Teitzel, Founder & CEO, Cellar Door Media. "Now their customers can effortlessly deploy an enterprise level key management service at an extremely affordable cost."
To take security one level higher, Lockr does not allow keys to be copied and used by developers outside the hosting platform. This can be especially important to development teams distributed across the globe. Additionally, Lockr allows site owners to store 2 versions of the same key, one for development and one for production, to prevent accidental API connections and data decryption in non-production environments.
"Pantheon holds platform security as a top priority," said David Strauss, CTO & Co-Founder, Pantheon. "With Lockr available exclusively to our customers, sites can now manage keys according to industry best practices and have an extra layer of security throughout the entire development lifecycle."
Lockr is the first managed key service for Drupal.
About Cellar Door Media
Cellar Door Media is a development and consulting company focused on creating solutions for clients leveraging their expertise in mobile and web development to not only solve issues as they arise, but to be a long term strategic partner. Through their history in building large scale mobile ready websites and e-commerce platforms, the need for their first product, Lockr, became evident. Lockr provides an affordable solution for all sites to properly manage their keys for API access and data encryption. Learn more at https://lockr.io
About Pantheon
Founded in 2010, Pantheon is the only Drupal and WordPress website management platform, running more than 100,000 sites in the cloud. Pantheon's multitenant, container-based platform enables developers, creative agencies and companies to manage all of their websites from a single dashboard. Pantheon delivers the fastest, most secure platform for developing, testing, and launching all your websites. Customers including Arizona State University, Cisco, Intel and United Nations trust the Pantheon platform. For more information about Pantheon, visit: https://pantheon.io