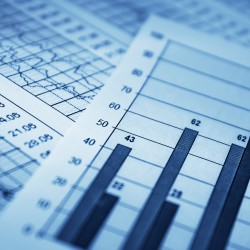 Washington, DC (PRWEB) September 29, 2015
WHAT:
Media Webinar to Release ULI Real Estate Consensus Forecast Results
The forecast results from a recent survey of the country's leading real estate economists and analysts will be discussed in an upcoming webinar. A panel of experts will discuss the near-term and longer-term projections for a wide variety of 27 key economic and real estate indicators, ranging from employment figures to transaction volume, housing starts, and commercial property sector performance. Panelists will also address whether they feel investors are more skeptical or optimistic compared to six months ago.
Hear as the expert panel debates whether the possibility of a federal government shutdown will affect real estate market growth. Panelists will also address whether they expect the summer's stock market dip to impact buying and lending. Despite the recent decision to not raise interest rates, the panel will provide their insight on whether interest rate fears have been allayed or if they anticipate a rate increase later this year.
Get the latest predictions from the latest Urban Land Institute (ULI) Real Estate Consensus Forecast, a semi-annual report based on a survey of 49 real estate economists and analysts at 36 of the nation's leading institutions. The forecast findings, which will be released during an September 30 webinar, provides both near-term and longer-term forecasts for broad economic indicators, real estate capital markets, property investment returns for four property types, vacancy rates and rents for five property types, as well as housing starts and prices.
To register for the webcast, CLICK HERE.
Participants in this webinar will get candid, objective, consensus forecast data as well as individual perspectives on:

Industry outlooks for apartment, hotel, office, retail, and industrial/warehouse properties
GDP, employment, and interest rate indicators
Property transaction volumes and CMBS issuance
Property investment returns
Vacancy rates and rents
Housing starts and prices
What the numbers mean and why
Possible game changers, for better or worse
WHEN:
Wednesday, September 30, 2015
11:00 a.m. to Noon EDT
MODERATORS:
Anita Kramer, Senior Vice President, ULI Center for Capital Markets and Real Estate
Lee Menifee, Managing Director, Head of Americas Research, Prudential Real Estate Investors
SPEAKERS:
Margaret Harbaugh, Vice President, Morgan Stanley Real Estate Investing
Steven Laposa, Principal, Global Real Estate Knowledge Center, Alvarez & Marsal
Andy McCulloch, Managing Director, Real Estate Research & Analytics, Green Street Advisors
BACKGROUND:
The Urban Land Institute) is a nonprofit education and research institute supported by its members. Its mission is to provide leadership in the responsible use of land and in creating and sustaining thriving communities worldwide. Established in 1936, the Institute has over 36,000 members representing all aspects of land use and development disciplines.