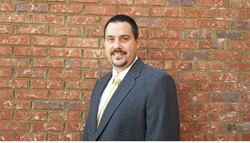 My goal in practice is to help as many people as I can feel better and live better lives.
(PRWEB) September 27, 2015
Alignlife of Pelham Falls is now open again to help with your chiropractic, nutritional, and other needs. Dr. Bitner is the new Wellness Director and will be overseeing all care at Pelham Rd/HWY 14 facility. He is a SC native and 2006 Sherman College of Chiropractic alumni. His main focus is to help get as many people as he can back to their best health possible using chiropractic, nutrition, and other therapies depending on the need. If you want the healthiest body you can have or just want to get rid of those nagging pains give Alignlife a call at 864-605-7544, Dr. Bitner would love to help you with your problems in any way he can.