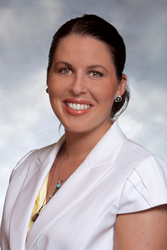 Birmingham, Michigan (PRWEB) September 24, 2015
Nickole Bazger, DO, is a graduate of the University of Michigan and Michigan State University's College of Osteopathic Medicine. Dr. Bazger was trained in Obstetrics and Gynecology at Mercy St. Vincent in Toledo, Ohio and completed the John Paul II Fellowship in Medical and Surgical NaPro TECHNOLOGY at Pope Paul VI Institute for the Study of Human Reproduction. She is the only NaPro Surgeon in Michigan!
Natural family planning and fertility are special interests of Dr. Bazger's. She is an NFP Medical Consultant in CREIGHTON MODEL FertilityCare System and Natural Procreative TECHNOLOGY, and is also familiar with and promotes the Billings Ovulation Method, Sympto-Thermal (Couple to Couple League), and the Ovulation Method (Mercedes Wilson's Love and Fertility).
For her patients, she aims to preserve natural fertility and optimize reproductive health by promoting a preventative, holistic approach to health and wellness. She also specializes in enhancing natural reproductive potential by addressing, diagnosing, and treating the underlying anatomic and physiologic conditions that cause infertility, such as hormone deficiencies, endometriosis, adhesive disease, and PCOS. Her goals in providing obstetric care center on respecting the dignity of life and achieving a "healthy Mom-healthy baby" outcome for the pregnancy. She advocates for family integrity and encourages their participation at prenatal visits.
Outside of practicing medicine, her interests include mind-body-spirit fitness, cycling, music, healthy and sustainable Mediterranean and Mexican cuisine, architecture, nature, and wildlife. She is a parishioner at Ss. Cyril and Methodius Slovak Catholic Church.
Dr. Bazger currently sees patients in our Lake Orion and Clarkston locations and operates at Crittenton Hospital Medical Center, St. Joseph Mercy Oakland, and McLaren Oakland.