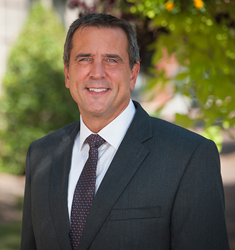 A fresh emphasis on food and beverage means connecting with our customers in a new way.
Spartanburg, SC (PRWEB) September 25, 2015
OTO Development, a South Carolina-based developer, owner, and operator of upscale hotels, announces the addition of Jack Hancharick as Corporate Director of Food and Beverage. The inaugural position for OTO points toward their hotel management growth and increased need for quality food and beverage options in the hotels.
Hancharick brings over twenty five years of corporate food and beverage experience. Holding senior director positions with large-scale operators like TGI Fridays, Applebee's Neighborhood Grill & Bar, Papa Johns, and Chi Chi's Mexican Restaurant, Hancharick has established his strength in franchise management, improving guest satisfaction, and creating innovative strategies to streamline operations.
With a Bachelor's degree in Restaurant Management and Institutional Food Service from Bowling Green State University, Hancharick has always had immense passion for food and beverage. As Corporate Director of Food and Beverage, Hancharick will oversee food and beverage programs for all hotels, work with property teams to develop attainable budgets and menus and assist with kitchen updating and design for new and existing properties. "This is a unique opportunity to support the executive team and field leaders in the continued development of an excellent food and beverage culture, and we'll continue to provide innovative products and services to our hotel guests," he remarked.
John Anderson, OTO's Chief Operating Officer, warmly welcomed Hancharick, saying, "This new position marks a shift for OTO properties. Jack's proven success in implementing quality food programs and enhancing customer experiences will be an asset for our hotels. A fresh emphasis on food and beverage means connecting with our customers in a new way. We're thrilled to welcome Jack, and to celebrate this expansion."
About OTO Development
Established in 2004, OTO Development is an award-winning, rapidly growing hotel development and management company. Our industry leadership position is anchored by a portfolio of great hotels managed by exceptional people. In the past ten years, OTO Development has developed over 60 hotels and currently operates portfolios of hotels for a publicly traded REIT, private equity firms and high net worth individuals. Today, the company continues its impressive growth with more than $1 billion in urban new development projects in Seattle, San Francisco, Los Angeles, San Diego, Manhattan, south Florida and Washington DC.