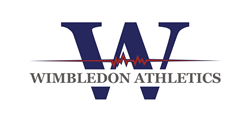 In addition to knowing the heart health of athletes, having at least one AED on campus will save more lives because time is critical during a cardiac arrest.
Boca Raton, Florida (PRWEB) September 24, 2015
Wimbledon Health Partners, the nation's leading on-site diagnostic testing organization for colleges and universities which provides vascular, electrocardiogram, and echocardiogram testing, is pleased to announce their initiative to provide automated external defibrillators (AEDs) to colleges, universities and high schools across the United States at no cost.
Wimbledon Health Partners athletic testing division, Wimbledon Athletics has rolled out their Heart Smart/Team Strong initiative to provide AEDs to schools nationwide. Currently, Wimbledon Athletics conducts heart testing for athletes nationwide in an effort to uncover unknown cardiac conditions. It is possible for young athletes to harbor undetected heart conditions because diagnostic testing is not usually ordered on children or young adults unless a symptom is described, or an abnormal sign is found on exam.
The Heart Smart/ Team Strong AED program provides schools the opportunity to test their athletes and receive one or more AEDs at no cost. Each year, we lose approximately 7,000 young persons to sudden cardiac death (SCD). As most schools cannot afford to have paramedic personnel on school grounds during school hours and after-school activities, having access to an AED adds a second level of protection above being tested for undetected heart issues. This added level of protection benefits students, coaches, parents and spectators.
"Many young athletes die of SCD because they have silent cardiovascular abnormalities that are unknown," says Meredith Millman, Director of Wimbledon U/ Wimbledon Athletics. "In addition to knowing the heart health of athletes, having at least one AED on campus will save more lives because time is critical during a cardiac arrest."
According to the American Heart Association, using an AED within three minutes of a cardiac arrest increases the chance of survival by more than 70 percent. SCD can happen during any type of physical activity. Many times there are several sports taking place at universities at the same time in various areas throughout the campus. Having only one AED on a large campus can therefore cost a life. It is Wimbledon Health Partners' mission to prevent avoidable deaths through heart testing and the use of AEDs.
To participate in the Heart Smart/Team Strong program and receive a free AED, call (855) 200-8262 and ask for the Wimbledon Athletics Program Director.
About Wimbledon Health Partners:
Wimbledon Health Partners was formed in response to the demand to attain on-site diagnostic testing capabilities for circulatory conditions that can be detected through the use of vascular ultrasound and echocardiography. Furthering our capabilities, nerve conduction velocity testing (NVC) is also utilized to support diagnosis of nerve involvement and manage risk. The company also reinforces its mission of promoting early testing through its athletics testing division, Wimbledon Athletics, specifically focusing on underlying symptoms related to arterial diseases to help minimize death among young athletes. For more information go to http://www.dxtesting.com or call (855) 200-8262.