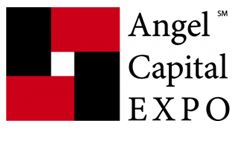 "The Angel Capital Expo will provide access to a dozen investment opportunities that have been vetted by a trusted source, opportunities to invest across diverse sectors, and entree to other investors with comparable interests."
Philadelphia, PA (PRWEB) September 25, 2015
Keiretsu Forum Mid-Atlantic (K4-MA), a distinguished part of the global Keiretsu Forum angel investment network, is incredibly proud to announce the upcoming Third Annual East Coast Angel Capital Expo taking place on October 28, 2015. One of the most impressive attributes about the event is that $250,000 in investments will be made by forum members, investors and sponsors throughout the course of the Expo.
K4-MA will guarantee that the Forum Presenter that obtains the highest level of votes (as the Most Valued Company) from attendees will receive a single check (representing investment from K4 stakeholders) of $100,000.
The top Fast-Pitch company will receive $50,000 in investment and services – $25,000 of investment from Howard Lubert and Vince Leusner, the co-founders of Keiretsu Forum Mid-Atlantic – and $25,000 in services from event sponsors. $12,500 in Intellectual Property legal services from Baker Hostetler Philadelphia and $12,500 in taxation consulting services from Drucker & Scaccetti, a Philadelphia based tax consultancy.
An additional investment of $100,000 will be made to one or more of the presenting companies by Randy Williams, the Founder of Keiretsu Forum.
The Angel Capital Expo is an event born out of San Francisco that has quickly become the signature event of the Keiretsu Forum. It is intended to foster collaboration and communication among companies that are still in their nascent stages with angel groups and the larger investment community in general.
Attendees of the Expo will include approximately 150-250 accredited angel investors from the Mid-Atlantic Region and elsewhere in K4's global network of 1,500+ investors, accredited investors from other area angel groups, independent angel investors, VCs, and family wealth management professionals.
"Keiretsu Forum investors have regular access to a small number of quality investment opportunities," said Howard Lubert. "The Angel Capital Expo will provide access to a dozen investment opportunities that have been vetted by a trusted source, opportunities to invest across diverse sectors, and entree to other investors with comparable interests."
Twelve early-stage companies in the Internet-SaaS-cloud technology, healthcare-life sciences-medical devices, consumer products, clean tech/energy solutions and other industries will be among the featured presenters at the Angel Capital Expo. Other industries that will be represented include software-security-telecommunications technologies, real estate and more.
Six early-stage "Fast Pitch" presenters from K4-MA partner technology transfer offices, college and university business plan/idea competitions and others will also be present.
The Third Angel Capital Expo will take place on Wednesday, October 28 from 7:30AM to 6:30PM at Drexel University, Behrakis Grand Hall in the Creese Student Center, 32nd and Chestnut Streets, Philadelphia, PA 19104.
To find out more information about the upcoming Angel Capital Expo or to register for your own attendance, please visit the event's official website at https://2015-angel-capital-expo.eventbrite.com. Individuals looking for more information on the Expo can also turn to the K4-MA website at http://www.KeiretsuForum-MidAtlantic.com/Angel-Capital-Expo. People can also send e-mails to Info(at)KeiretsuForum-MidAtlantic(dot)com or call 1-(610)-971-4067.
About Keiretsu Forum
Keiretsu Forum is a global angel investor network with more than 1500 accredited investor members throughout 39 chapters on three continents. Keiretsu Forum Mid-Atlantic (http://www.KeiretsuForum-MidAtlantic.com) consists of four chapters that function as a single entity – Philadelphia, Washington, DC, Pittsburgh and New York. Keiretsu is a Japanese term for a group of organizations with interlocking business relationships, and Keiretsu Forum is a group of accredited investors with interlocking investment interests. Each chapter or region meets monthly to present rigorously screened candidates for investments. Keiretsu Forum's mission is "Great Association with Quality Deal Flow."
The Mid-Atlantic Region presents approximately four deals a month, 50 a year, to its members and accredited investor guests. Slightly more than 20 percent get funded, which is 10x higher than the industry average. Approximately 36 funding applications are submitted each month to the K4-MA DealRoom website, http://www.K4-DealRoom.com and vetted by industry specialists. About 10 are then vetted by members at monthly screening meetings where they participate in a highly structured presentation-and-feedback-learning session. Three to four of the screened companies are then invited to present at subsequent monthly Forum meetings. Entrepreneurs invited to move forward to the Forum meetings must participate in mandatory professional coaching sessions to optimize the delivery of their presentations and also agree to participate in the road show to all four cities in the region, with exposure to approximately 100 investors. Subsequently, information about their companies is posted on the organization's online global deal room for reference by all 1500+ members. For global information visit: http://www.KeiretsuForum.com.
# # #
K4-MA Contact
Howard Lubert
Mid-Atlantic Region Co-Founder and Area President
Keiretsu Forum Mid-Atlantic
HLubert(at)KeiretsuForum(dot)net
Media Contact
Kosi Harris
Percepture
kosi(at)percepture(dot)com
917-749-1797
*Due to the new SEC 506(c) ruling made in September 2013, Keiretsu Forum cannot disclose the names of the companies that will be presented at these events until after funding is received.