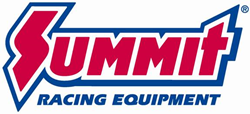 Tallmadge, OH (PRWEB) September 25, 2015
High-quality tires begin with high-quality rubber. Vee Rubber has easy access to large stocks of the finest raw materials, allowing it to produce high performance, yet affordable motorcycle and ATV tires. Summit Racing now carries several types of Vee Rubber tires.
VRM-163 Dual Sport Tires
Ideal for bikes that see a taste of both trail and tarmac, the VRM-163 Dual Sports offer a durable sidewall construction for longer wear mileage and improved weight-carrying capacity. For riders who own a vintage enduro, Summit Racing carries the vintage-look VRM-022 Dual Sport Tires. VRM-022 tires have a full sidewall profile for multi-terrain traction.
Grizzly and Workhorse Tires
Vee Rubber offers a wide selection of tires designed specifically for ATVs. Grizzly Tires have an aggressive tread pattern for excellent traction in the slop, and the tires' six-ply construction helps them resist punctures. Vee's Workhorse Tires come in smaller sizes, and are a good choice for UTVs. Workhorse tires have a puncture-resistant, four-ply casing for a long service life.
VRM-302 Monster Street Tires
For street bike riders that dig the look of a super-wide tire, Summit Racing offers Vee's VRM-302 Monster Street Tires. The specialized tread pattern promotes all-weather riding. Multiple sizes are available, and there are options for both front and rear fitment.
Vee Rubber has a wide selection of tires for metric cruisers too, including its VRM-192 Tires. The VRM-192 tires feature a new rubber compound that boasts improved wear mileage. Both VRM-302 and VRM-192 tires are DOT-H rated.
Summit Racing also carries Vee Rubber tubes for tube-type enduro, dirt, and sand tires in a variety of sizes.
When riders need parts and gear for their motorcycle, UTV, or ATV, they can find them at Summit Racing or at PowerSports Place by Summit Racing. Either way, Summit Racing is the go-to source for powersports parts and gear.
Summit Racing Equipment
http://www.SummitRacing.com
1-800-230-3030