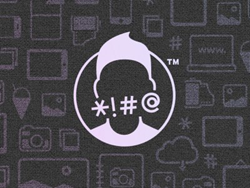 Snaption is a game of captions for snapshots where you can say whatever the _______ you want.
San Luis Obispo, CA (PRWEB) September 24, 2015
Snaption is a new game that uses players' personal photos, transforming them into hilarity with fill-in-the-blank caption cards. It lets people share some of the hundreds of interesting photos they have sitting in their pockets on devices like smart phones. And it allows people to say what they really want to say by filling in blanks with their own words. "The game is a hit with my college students," says Brennan Davis - a professor at California Polytechnic University, San Luis Obispo and father of four. "They rate the game play experience higher than blockbusters like Cards Against Humanity."
As society moves more and more toward digital devices and farther away from face-to-face interaction, Davis wanted to create a fun game that would get his kids and his students off their phones and video games and back interacting with one another. That's when the idea for Snaption was born. "I wanted to create a fun game to play that would still use technology, but not make it the focus," said Davis when asked how the idea for the game came about. Davis also had a family-based motivation, "My youngest son, Tobin, has Down Syndrome and I wanted a lasting way to raise money for his care that wouldn't take away from family time." Ultimately, Davis plans to set up a fund that will help people living with Down Syndrome pursue the highest quality of life.
The rules of Snaption are pretty simple: the dealer (the 'Picker') selects an image – from their phone, the Internet, a magazine, anywhere – and shows it to the other players (the 'Stickers'). Stickers have 5 caption cards in their hand, each with a blank in the caption. Inspired by the Picker's photo, Stickers write a word or phrase on a "Snaption sticky," place it on their favorite card to complete the caption and submit the card and sticky face down to the Picker. Once all submissions are in, the Picker reads them aloud and hilarity ensues. The picker then chooses a winner and gives them their sticky as a token of their win. The game continues for as long as the group wants and whoever has the most stickies in the end wins!
San Luis Obispo-based design studio ( iii ) DESIGN got involved when Davis approached them for design service and packaging. "I wanted to work with ( iii ) DESIGN because of their strong reputation as brand builders and as creative thinkers," Davis commented on teaming up with the studio. "In addition to the core branding and design work, we refined my initial concept together to create the current version of the game."
Although the idea for the game is fleshed out and prototype game sets have been created, Snaption will be launching on Kickstarter on October 1 to raise money for mass production and game expansions, such as additional card packs and an app version. There are several levels of support available, including a $25 level that gets you the game, all the way up to a $2,000 level that nets you the game, a handful of cool expansions, a limited edition prototype, a second signed copy of the game, an afternoon with the game creators in San Luis Obispo and more!