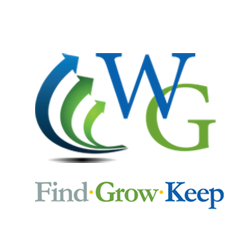 "WG Money is like having your own personal financial GPS... the program generates a personalized step-by-step plan to help you reach your financial goals in the shortest time possible."
Salt Lake City, Utah (PRWEB) September 25, 2015
Thursday September 24th, 2015, Wealth Generators released a new innovative Personal Financial Management system (PFM). Unlike other systems which simply offer account aggregation and financial tools, WG money was designed specifically by Ross Jardine, "America's Money Mentor", to meet the needs of the individual. From the basic Account Aggregation and Budgeting Tools to the new Debt Elimination tool and the ability to view both personal and business accounts simultaneously, this new system is light-years ahead the rest!
Ross Jardine, author of The 60 Day Money Miracle, and "America's Money Mentor" said of the new software, "WG Money is like having your own personal financial GPS. You sync up with your banks and credit card companies to gather all the details on your current financial situation and then the program generates a personalized step-by-step plan to help you reach your financial goals in the shortest time possible."
WG Money now includes the following features:

Add all your financial accounts
Assess your expenses, income and debt
Create a budget
Use the debt paydown tool
Set goals
Manage both your personal and "business" finances - a company with it's own tax id can manage the expenses of that company right in the WG Money tool alongside the personal financial accounts.
About Wealth Generators: We are a financial fitness company. We are all about helping your money work for you! From money tracking software to tax tracking software to trade alerts from our market experts, we help you get your financial life on the right track!
###