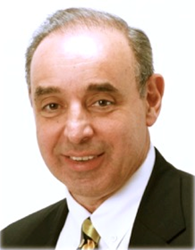 The Gensingen Night® brace is a new proactive option for adolescents with mild scoliosis who are at a high risk of curve progression.
Woburn, Ma (PRWEB) September 30, 2015
The Gensingen Brace® (GBW) for scoliosis is improving the lives of kids with scoliosis as an effective alternative to traditional, symmetric bracing. According to patients who have switched from other braces, the Gensingen Brace® offers improved comfort and wearability, without compromising its excellent in-brace corrections. This Schroth compatible brace is available at several international locations, including the U.S. by Dr. Marc Moramarco (near Boston).
Like the Gensingen Brace® (GBW) for full-time wear, the Gensingen Night® brace is custom designed for each adolescent according to their individual scoliosis curve pattern. Nighttime for bracing means wearing a scoliosis brace during sleep, only. The Gensingen Night corrects 3-dimensionally, meaning it works to improve the scoliotic spine in the frontal, coronal, and sagittal planes - a feature not offered by any other nighttime brace for scoliosis. This new nighttime brace works by offering an augmented spinal shift - which is only possible when the scoliosis patient is in the supine position.
While night bracing is not as effective as full-time wear, having this new option may offer some level of protection against curve progression for patients who refuse to wear a brace during the day. At Scoliosis 3DC℠, nighttime bracing will only be recommended for adolescents who meet certain parameters. Those will include some who fall within the SRS Inclusion Criteria. As with any medical decision, each case should be evaluated individually.
Often, when a child is diagnosed with mild scoliosis (at 15 degrees or so), parents are advised to 'watch and wait' and bracing does not get recommended until the curve gets worse. For those desiring proactive bracing treatment, nighttime bracing with the Gensingen Night® may be a good option, especially for adolescents with a family history of progressive scoliosis or those who have tremendous growth potential at the time of diagnosis.