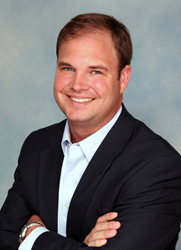 With ChangePath, an RIA can rethink its firm's practices and help shift the paradigm from primarily expense-driven activities to efforts that capture additional AUM and garner a larger proportion of a client's wallet-share.
LEAWOOD, Kan. (PRWEB) October 14, 2015
Bringing together the worlds of actuarial product development, insurance professionals, third-party asset managers, sub advisors and principal owners of large Registered Investment Advisory (RIA) firms to one platform, Kansas City-area company ChangePath is set to launch the first-to-market turnkey asset management platform (TAMP) fusing investments, fixed income and annuities. The technology integrating fixed indexed annuities with world-class unified managed household (UMH) accounts launches this week.
ChangePath not only provides a strategic unified-managed-household approach (UMH), but also injects Fixed Index Annuities (FIAs) into the investment mix, thus taking into account the Modern Portfolio Theory (MPT) and changing the way portfolios are developed in the accumulation, transition and distribution phases of a client's investment cycle.
ChangePath's introduction to the RIA marketplace enhances an advisor's ability to provide a holistic approach to traditional and non-traditional assets, and allows them to focus purely on meeting client needs and providing them with better solutions.
"The release of this new technology is groundbreaking. Initially, we were developing a platform where advisors' investments could communicate in one system, but it grew into something more impactful to the financial industry. ChangePath also incorporates two dozen of the best institutional managers in the world and allows advisors to seamlessly and diligently manage their investments. The ease of blending the investments and annuities into a cohesive mix of statistical data is unheard of, but now provides advisors with a powerful prospecting tool," said Rob Hagg, principal of ChangePath.
ChangePath's lineup of leading talent has created a sophisticated, philosophy-minded approach to investments that seamlessly integrates FIAs into the client portfolio. By coupling a custodian-agnostic environment, cutting-edge technology and comprehensive back-office support into a systematized platform, the TAMP is truly revolutionary.
About ChangePath
ChangePath is a next-generation turnkey asset management platform (TAMP) that fully integrates investments, fixed income and annuities for registered investment advisors and independent advisory representatives. As the industry's first annuity and investment advisory platform, we leverage the highest level of sophistication in the selection of institutional managers coupled with a world-class unified-managed-household account offering. ChangePath embraces processes and activities to help advisors consolidate and improve the user interface and internal systems, as well as free capital, so advisors can focus on growth. For more information, visit changepath.net.
###