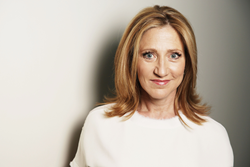 Eustis, Florida (PRWEB) September 24, 2015
Camp Boggy Creek proudly announces that actress Edie Falco and actor John Slattery will join motorcycle record holder Jody Perewitz and radio personality Frank Scott as Grand Marshals of the 21st Annual Bruce Rossmeyer Ride for Children. This weekend event will be held on October 3rd and 4th and the presenting sponsor is Hamlin & Associates.
All funds raised will benefit Camp Boggy Creek, serving children with serious illnesses and their families by making it possible for them to experience the adventure of Camp in an environment capable of meeting their medical needs, at no cost to their families.
Edie Falco is currently starring as Jackie in the hit Showtime series "Nurse Jackie" for which she won an Emmy Award for Lead Actress in a Comedy Series. As Carmela Soprano in "The Sopranos," Ms. Falco received three Emmy Awards, two Golden Globe Awards and two SAG Awards for Lead Actress in a Drama Series. This is the second year Ms. Falco has served as a Grand Marshal for the Ride for Children.
John Slattery, an avid motorcyclist, is an Emmy nominated actor and veteran of TV, film and stage. Most recently he is known for his role as Roger Sterling in the AMC series "Mad Men." Mr. Slattery served as Grand Marshal for the Ride for Children last year and Camp Boggy Creek is proud to welcome him back again this year.
Jody Perewitz has become one of the most recognizable women in the motorcycle industry today. Jody has paved her own way into history by becoming the first woman to ever jockey an American V-Twin powered motorcycle into the record books at well over 200 MPH. She's is also in charge of marketing for the nationally known Perewitz Cycle Fabrication of Halifax, Massachusetts, makers of award-winning customs.
Frank Scott, Central Florida radio personality, will also be a Grand Marshal for the Ride for Children. Frank, co-host of "The Frank and Tracy Show" and program director for WROD 104.7 in Daytona Beach, Florida has been a longtime supporter of Camp Boggy Creek and has served as Grand Marshal for the Ride for Children for many years.
On Saturday night, October 3, The "Bluegrass, Blue Jeans and BBQ" gala will be hosted at Destination Daytona. This year, Gib Dannehower will be inducted into the Bruce Rossmeyer Hall of Fame for his outstanding commitment to the Ride for Children and Camp Boggy Creek. Attendees will enjoy delicious BBQ and toe-tapping bluegrass music the night before the Ride. On Sunday, over 600 motorcycle riders will be led by the Grand Marshals as they take a "no feet down" police escorted ride from Destination Daytona in Ormond Beach to Camp Boggy Creek in Eustis. Once there, riders will enjoy a complimentary lunch provided by Outback Steakhouse, music, silent and live auctions and an opportunity to meet Camp Boggy Creek campers and their families.
Mandy Rossmeyer Campbell, daughter of the late Bruce Rossmeyer stated, "My family and I are looking forward to another successful Bruce Rossmeyer Ride for Children on October 4! My dad loved Camp Boggy Creek and this Ride meant so much to him. Please join us and help raise funds for the kids at Camp Boggy Creek!"
To date, other sponsors for this year's event include Daytona Harley Davidson, Outback Steakhouse, White's Site Development, JM & A Group and S.R. Perrott. For more information about being a sponsor or to register for the Ride please visit http://www.rideforchildren.com or contact Jessica Shefferman at jshefferman(at)campboggycreek(dot)org.
###
About Camp Boggy Creek
Founded in 1996, Camp Boggy Creek is a year-round medical camp for children with serious illnesses. Co-founded by actor/philanthropist Paul Newman and General H. Norman Schwarzkopf, the camp offers week-long summer sessions and family retreat weekends at no cost to the children or families. Located in Eustis, Florida, the 232-acre nonprofit serves children ages 7–16 that have been diagnosed with chronic or life-threatening conditions. The camp is entirely funded by generous donations from individuals, corporations, foundations and healthcare partners. Camp Boggy Creek is a proud member of SeriousFun Children's Network. Learn more by visiting campboggycreek.org.