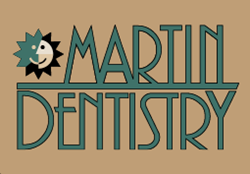 Indianapolis, IN (PRWEB) September 25, 2015
In honor of the designation of September as Self-Improvement Month, Drs. Matthew Martin, Stephanie Martin, and Lynn Marshall are inviting patients with missing teeth to improve their smiles and oral health, with dental implants. Drs. Martin, Martin, and Marshall offer dental implants in Indianapolis, IN, and Fishers, IN, as an effective and durable alternative to other tooth replacement options. Aside from simulating the appearance of natural teeth, implants offer a comparable level of stability and functionality.
Patients who receive dental implants may enjoy several distinct health benefits, as implants do not rely on superficial attachments to the gums or teeth; instead, implants are directly anchored within the jawbone. By stimulating the jawbone, implants prevent bone density deterioration from occurring, following tooth loss. Additionally, this tooth replacement option can assist in preventing natural teeth from shifting, which may ultimately cause discomfort or bite issues. Patients who receive dental implants near Indianapolis, IN, can also speak naturally and consume a variety of foods within their diet, without undermining the stability of their implants.
Drs. Martin, Martin, and Marshall encourage patients to use Self-Improvement Month as a reason to assess whether they are ideal candidates for this tooth replacement option. During a consultation, the doctors can assess each patient's health and bone density levels to evaluate whether the person can reasonably receive implants. Generally, people who have lost teeth benefit from seeking dental implants in Indianapolis, IN, or Fishers, IN. This reduces the risk that issues, such as tooth misalignment or bone density loss, will prevent a person from receiving implants.
The dental implant placement procedure typically allows patients to receive functional teeth in a matter of months. Drs. Martin, Martin, and Marshall initiate the process by implanting titanium studs into the jawbone, allowing time for proper healing. After the studs have integrated with the bone, the doctors attach crowns, and patients begin enjoying the use of their new teeth. People who are ready to receive implants or learn more should schedule consultations with Drs. Martin, Martin, and Marshall. Patients can request appointments through the doctors' website or by calling their office.
About the Practice
Martin Dentistry is a general practice offering personalized dental care in Fishers and Indianapolis, IN. Drs. Matthew Martin, Stephanie Martin and Lynn Marshall are experienced dentists committed to providing patients with innovative technologies and comfortable clinical care. The practice prides itself on delivering trust, comfort, care, quality and value, and welcome patients at both of their office locations from neighboring areas. The doctors offer a variety of dental services including laser dentistry, preventative and cosmetic dentistry, dental implants, orthodontics and more. The Indianapolis location's hours are Monday 9am-6pm, Tuesday thru Thursday 7:50am-5pm and Friday 7am-3pm. Office hours at the Fishers location are Monday and Tuesday 8am-5pm, Wednesday and Thursday 8am-6:30pm and Friday 7am-3pm. To learn more about Martin Dentistry and the services available please visit their website at http://www.martindentists.com.