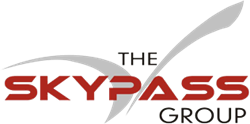 Dallas, Texas (PRWEB) September 25, 2015
Led by top business executives Victor Abraham, Rick Belluzzo and Krish Dhanam, the Skypass Group continues to grow with the grand opening of its new headquarters and business center in Irving, Texas.
The Skypass Group includes Skypass Travel, Skypass Entertainment, Skypass Hospitality, the Skypass Foundation, Skylife Success and a one-of-a-kind cruise ship center with Expedia. Global locations also include Austin, Mumbai and Bangalore.
Utilizing Rick Belluzzo's corporate C-suite experience, Skypass Group chairman Victor Abraham's entrepreneurial success formula and Krish Dhanam's communication and design platforms, the new space represents a unique methodology and corporate culture committed to outstanding customer service and high-level professional development on a global scale.
"Our state-of-the-art training facility allows us to build 24-hour champions by training both skill and will," said Dhanam, co-author (with Belluzzo) of Hardheaded and Softhearted: Lessons from the Boardroom to the Break Room. "The space has been uniquely designed and equipped with the latest technology and amenities in order to cater to both the intellectual and emotional aspects of the training process."
This mentality is on full display in the new business center. The location not only serves as headquarters for the Skypass Group but also houses Skylife Success and the Ziglar Summit training facility, which is designed to develop and deliver leadership training, motivational training and corporate culture transformation programs to NGOs and corporations throughout the world. This success-driven atmosphere mirrors the team's "hardheaded and softhearted" corporate philosophy.
"Achieving long-term and sustained success in any endeavor requires the combination of delivering results––being hardheaded––and all of the human elements––being softhearted," said Belluzzo.
The grand opening dedication and celebration will take place on Saturday, September 26.
The Skypass Group is located at 950 West John W. Carpenter Freeway, Irving, TX 75039. To learn more, visit http://www.SkypassGroup.com.
For media inquiries, contact Gavin Rhoades or Cathy Williams at 972-248-9500, Gavin.Rhoades(at)BrownBooks(dot)com or Cathy.Williams(at)BrownBooks(dot)com.
# # #
The Agency at Brown Books is a full-service public relations, marketing and distribution firm within a publishing house. As a subsidiary of Brown Books Publishing Group, The Agency is backed by 20 years of excellence and experience, and its one-of-a-kind, integrated platform is available to Brown Books' authors as well as to non-affiliated authors, entrepreneurs, CEOs and anyone seeking smarter strategies for building their business.